01 July 2022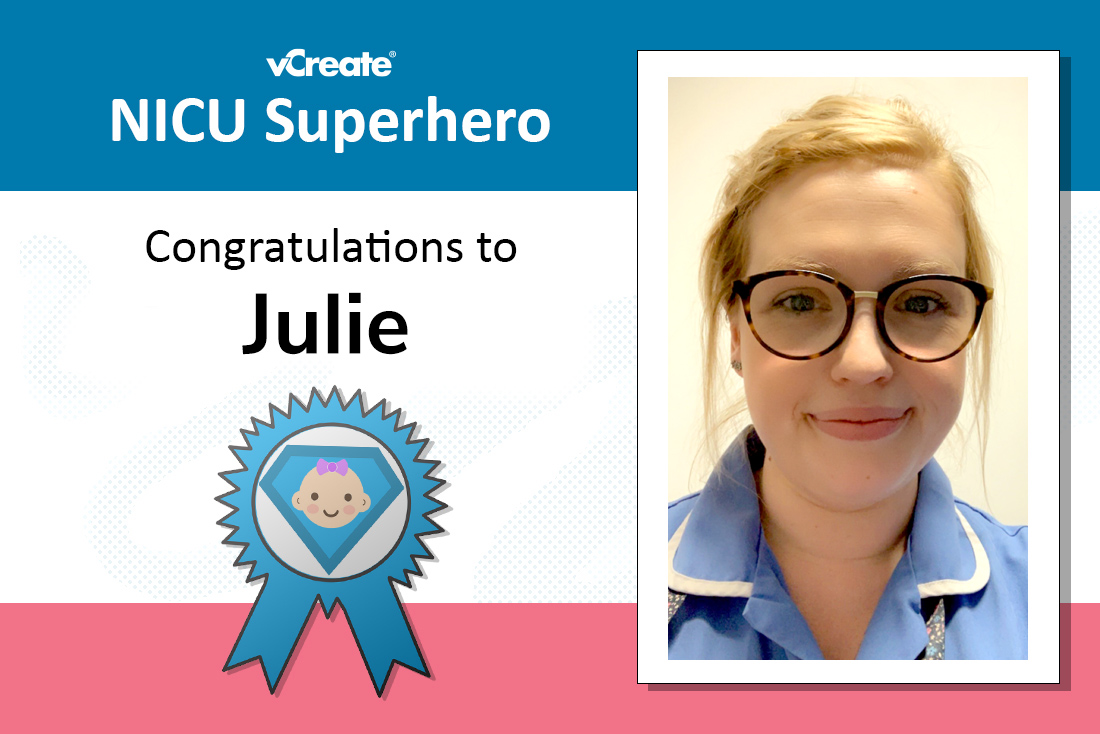 Corinne has nominated Julie from Barnsley Hospital for our NICU Superhero Award!
Corinne's daughter, Nola, arrived 8 weeks early and stayed in the neonatal unit for 31 days.
"Julie was an amazing support for myself and my daughter, Nola, during her NICU stay.

When Nola arrived early, I was an emotional wreck!

Julie treated me with the compassion of a friend whilst nursing my daughter with the utmost care.

I struggled to express breast milk for my daughter and Julie supported my desire to feed her.

She assisted me with feeding techniques and counselled me through my tears and frustrations.

I was so thankful that Julie was there at the end of our journey to discharge us.

Thank you, Julie!

Nola is now 7 weeks old and my milk supply is 100%."
Congratulations, Julie!
Your support for both Nola and Corinne during their time in the unit made a huge difference and has stayed with Corinne. Parents are very grateful for your advice and caring nature.
Would you like to nominate your NICU Superhero?
Our nomination process means that we will be accepting a small number of nominations on a regular basis. Please keep an eye on our
Instagram
and
Facebook
stories as we will post updates about when we are next accepting nominations