22 February 2023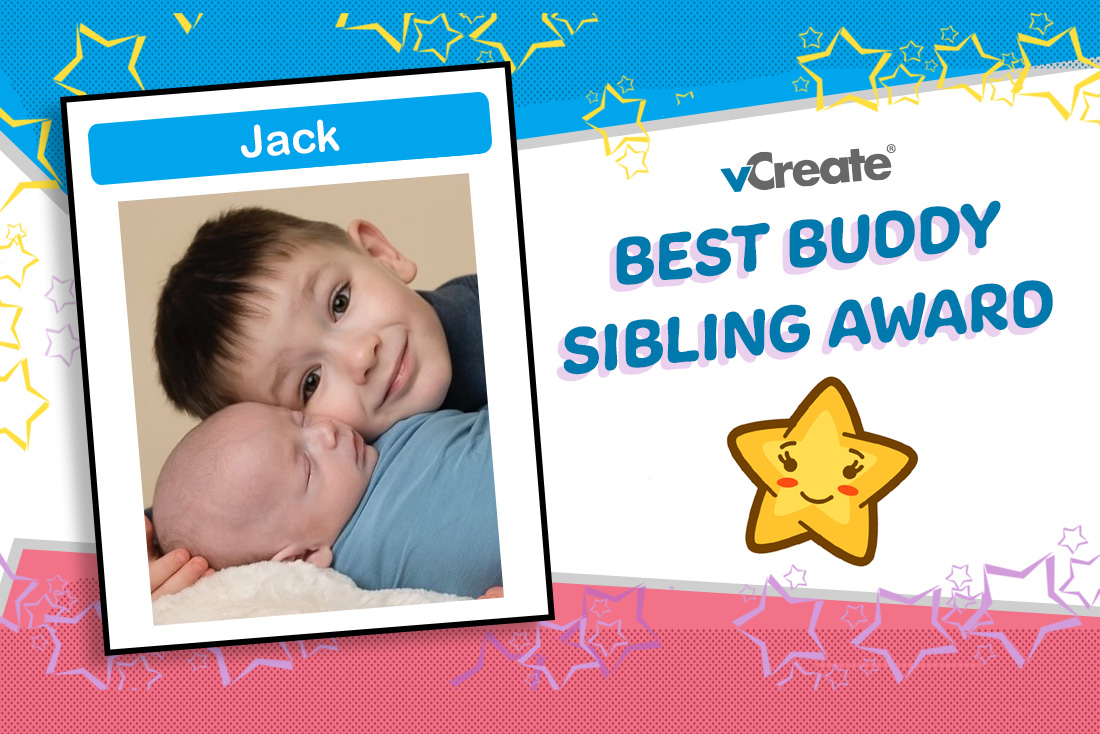 Karen has nominated her son, Jack, for our Best Buddy Sibling Award!
Jack's brother, Oliver, was born 8 weeks early and spent 5 weeks at Forth Valley Hospital and one overnight stay in Glasgow.
"Jack was so brave when his brother was born.

I had to go back and forth to hospital and I stayed overnight a few times.

At first, Jack was really nervous but with the help of the wonderful nurses, Jack held his baby brother's hand.

Ever since that moment, he has been obsessed.

Jack is so gentle and sweet with Oliver!

The nurses all commented on how patient and well-behaved Jack was.

Oliver is now doing really well and is always looking for his big brother. Their bond is so beautiful!"
Well done, Oliver!
Your Mum is so proud of how you took everything in your stride during your brother's hospital stay.
Do you know a super sibling?
If you know a brother or sister that has been very brave whilst their sibling has spent time in hospital, send us an
email
with their name, a photo, and why they are so amazing!