30 August 2023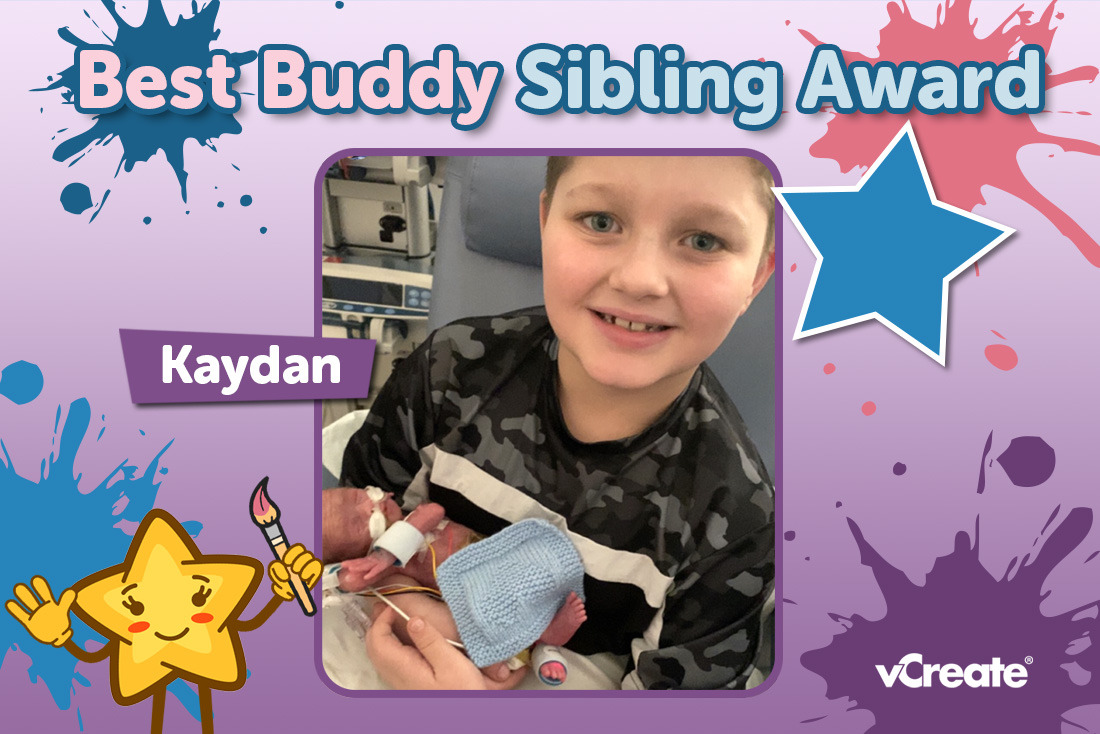 Shauna has nominated her amazing son, Kaydan, for our Best Buddy Sibling Award!
When Kaydan's little brother, Koen, was born prematurely, he was so understanding and brave.
"On the 16th of December, Kaydan broke up from school for Christmas. This was also the day that I was admitted to hospital and where I would stay until Koen was born.

I was petrified because I was only 25 weeks pregnant.

It was hard to know what to tell Kaydan as we didn't want him to worry.

Fast forward to the 23rd of December, we were told that the baby would arrive within 24 hours.

I was taken to the birthing suite and by 15.29, our little boy arrived weighing 850g.

We called Kaydan so he could come and meet his little brother.

We gave him two names to choose from and he chose Koen.

Koen was transferred to a level 3 NICU on Christmas Day so Kaydan had to open his presents without me. He also had to eat his Christmas dinner without his Mummy and Daddy.

He's been so amazing throughout Koen's operations, blood transfusions, hospital transfers and stays.

The level 3 NICU was an hour away and he was incredible for the whole journey, there and back.

He knew his little brother was very fragile so was extra careful with him.

He couldn't hold Koen for 6 weeks which broke his heart.

Kaydan finally got his cuddle which is in the picture we have provided!"
Well done, Kaydan!
Your family are so proud of how you dealt with such a difficult time.
Your certificate and goodies are on the way to you.

Do you know a super sibling?
If you know a brother or sister that has been very brave whilst their sibling has spent time in hospital, send us an
email
with their name, a photo, and why they are so amazing!