06 December 2019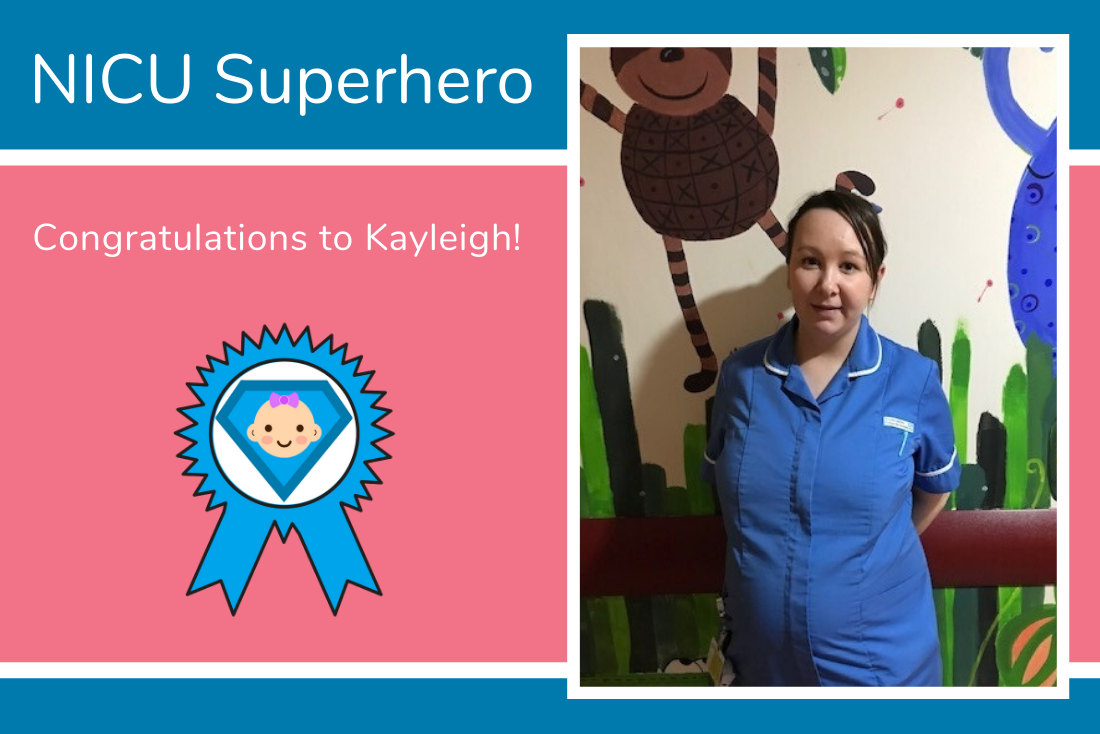 When Isobelle entered the world 12 weeks early, she required a stay in the neonatal unit at Royal Preston Hospital, where she received extra special care until she was strong enough to go home. During her time in the hospital, Isobelle's mum Megan, met a nurse on the unit who she would now like to nominate for our NICU Superhero Award.
Parents can only nominate one member of the neonatal team for the award, so who got Megan's vote? She told us:
"Isobelle was born prematurely, arriving 12 weeks early and weighing just 1lb 6oz. She spent 73 days on the neonatal unit and I was there with her from morning until tea time, they were very long days.

I would like to nominate Kayleigh O'Rourke for everything she has done for me and my little girl Isobelle, she is truly amazing. She deserves it as she went above and beyond for my daughter and I couldn't thank her enough for everything she has done."
Megan made the nomination on behalf of herself and her partner Daniel. She also sent us some photos of Isobelle which you can view on our
Facebook page
. One of the photos she has shared is of little Isobelle right after Megan and Kayleigh had dressed her together.
So congratulations to Kayleigh on your nomination and also on your own mummy journey! As readers may be able to tell from Kayleigh's photo, she is heading off on maternity leave :)
Calling all neonatal units
Why not let the parents in your neonatal unit know about the NICU Superhero Award? We have designed a poster which you can print off and display so that more parents can learn about our quest to unmask those NICU Superheroes out there. You can
find the poster here
.