25 November 2020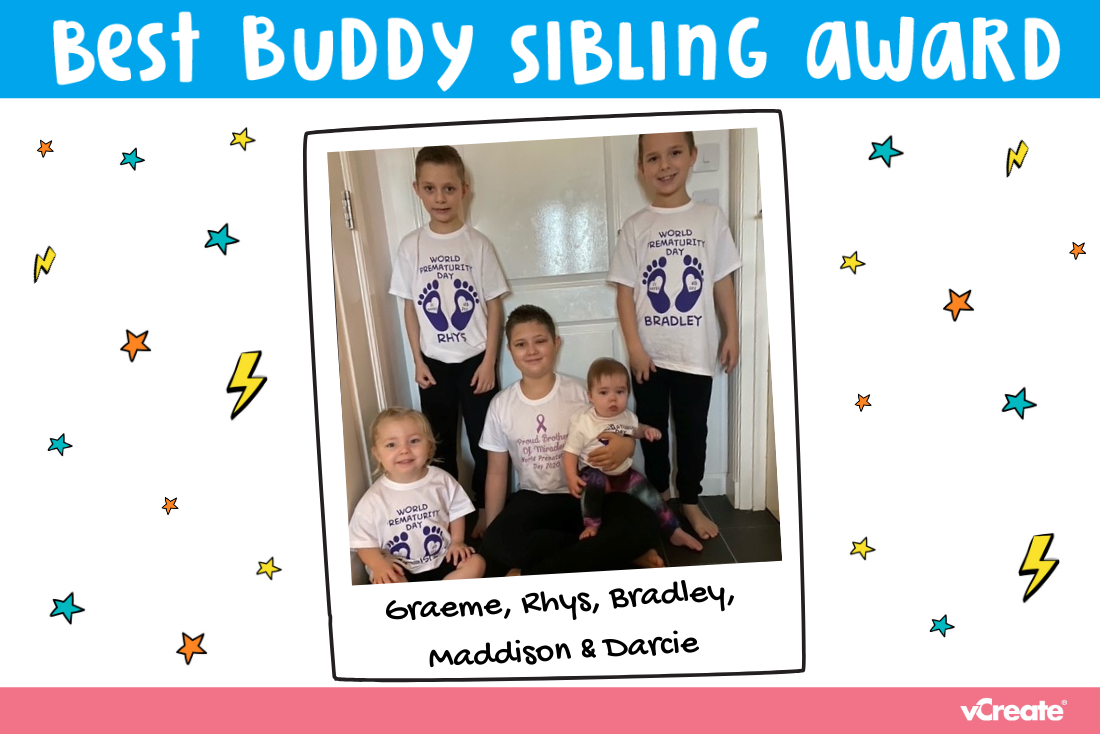 "Supportive, caring, kind and sticking together." These are words that Kayleigh has used to describe Graeme (11), Rhys (9), Bradley (8), Maddison (2) and Darcie (1).
Kayleigh's daughter was born at 25 weeks and 3 days gestation, weighing 730g. She is currently receiving care at the NICU unit at Ninewells Hospital.
"We were in hospital for 6 days before my daughter was born, due to pains and bleeds. Having to leave my other 5 children at home was extremely hard. I then stayed in hospital for a further 5 days before being discharged and having to go home.

I had to leave my baby due to the Poppy Suite being closed to keep everyone safe because of COVID-19. My eldest son needed me home, as this is his first sibling that has been born prematurely that he hasn't been able to meet and it hurts his heart.

However, all of my children have pulled together and been there for each other whilst their baby sister is in hospital."
What truly amazing children you have, Kayleigh. They have been so brave during this difficult time and they are all very deserving of this award.
Kayleigh also mentioned that Graeme has selflessly created a wishlist of Christmas gifts that he wants to give the NICU nurses who are looking after his sister! What a kind and thoughtful gesture.
Congratulations to all of you! Your sister is very lucky to have 5 amazing brothers and sisters like you.