24 January 2020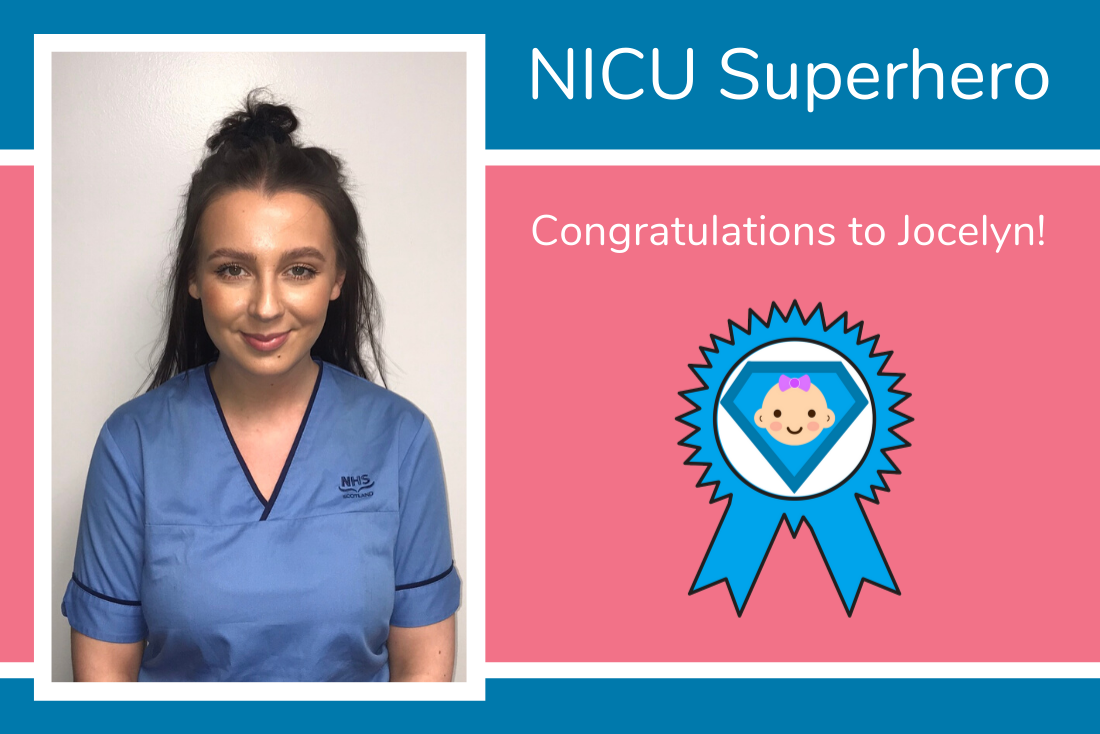 Today's nomination for our NICU Superhero Award comes from Blaise's mummy Kayleigh Heddle
As Blaise was born prematurely and arrived seven and a half weeks early, he required a stay in the neonatal unit at Aberdeen Maternity Hospital, where he spent 4 weeks before he was strong enough to go home. During his time on the unit, mum Kayleigh came to know one member of staff very well and has chosen to nominate her for our NICU Superhero Award. Kayleigh told us:
"I'd like to nominate Jocelyn Johnston, she was absolutely great when we were in neonatal with our son Blaise back in April. It was such a tough time but she always kept us updated and made sure we always knew how he was doing. Having a friendly face and someone so helpful was so appreciated.

We will be forever grateful for all the unit did for Blaise and for the support they gave us every day! Thank you so much. Blaise is now doing well, he's a very happy smiley boy, he crawls and isn't too far away from finding his feet."
Congratulations to Jocelyn and thank you to Kayleigh for her nomination and the update on her little fighter.
Join our search to find all those NICU Superheroes out there!
To let the parents in your neonatal unit know about our NICU Superhero Award, we have designed a
poster
which you can display so they can learn more.