16 June 2023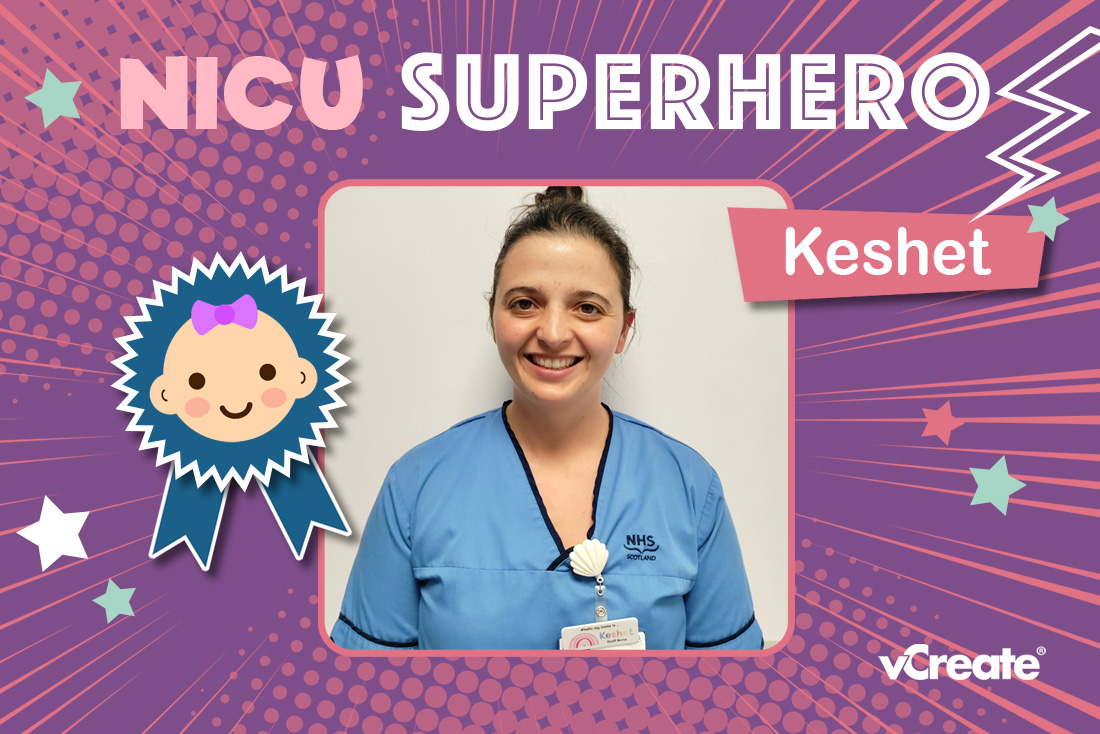 Joshua has nominated Keshet from Princess Royal Maternity Hospital for our NICU Superhero Award!
Keshet went above and beyond for Joshua's daughter during her hospital stay.
"Keshet was amazing with our baby and she made some of the scariest moments of our life so much easier.

When our baby girl was struggling and taking steps back, Keshet was always there to make sure everything was ok.

She was so kind and thoughtful when it came to our little girl.

Being on the NICU can be a lonely experience, but having Keshet around made us feel understood as she was great to talk to.

Without Keshet, our journey would have been a lot more daunting.

She really is a superhero!"
Congratulations, Keshet!
The way you comfort parents makes them feel reassured during a very scary time.
Would you like to nominate your NICU Superhero?
Our nomination process means that we will be accepting a small number of nominations on a regular basis. Please keep an eye on our
Instagram
and
Facebook
stories as we will post updates about when we are next accepting nominations.