19 July 2019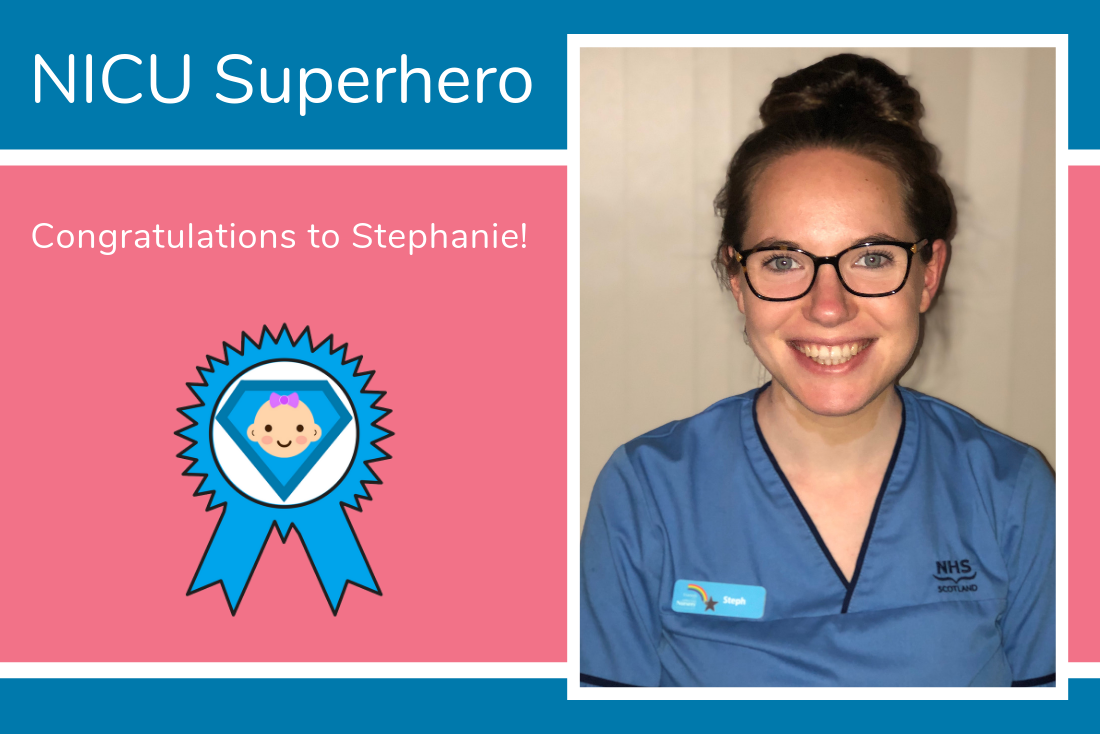 It's time to reveal another parent nomination for our NICU Superhero award! Today's nomination comes from Kristie Hutchison, her son Archie was born prematurely at 33 weeks gestation and was cared for in the Neonatal Unit at Aberdeen Maternity Hospital. Kristie has nominated Stephanie Edwards from the unit, here's why:
"Our son Archie was born at 33 weeks last September, at home in Shetland. He was our first baby so everything was new to us already, but the neonatal experience seemed like a minefield to me and I was unsure of how I was going to cope with everything when I was away from home and my family. Then in came Steph, and from the very beginning she was my saviour.

I hadn't been shown what to do with expressing milk for Archie so she got me set up with my own pump and explained what to do. She spent an abundance of time with us to reassure us of everything, and to ensure that we were always aware of Archie's next steps and what we were working towards on a daily basis.

She looked out for me and spotted when I was struggling with my emotions, she was a shoulder to cry on and made me feel so much better and really eased my worries. She felt like a real friend at a time when we were away from the comfort of our friends and family back home, and for that I cannot thank her enough as the experience could've been much more lonely.

Steph went on holiday before Archie was discharged and we were sent home. She made sure to come to say goodbye and good luck to us before she left, but as I was trying so hard to keep my emotions intact I did not get to truly express how grateful I was for everything that she did for us. I hope that she sees this now and knows how invaluable her care was. You are a true superhero Steph."
How lovely :) Thank you for sharing Kristie and well done to Stephanie!
Would you like to nominate your NICU Superhero?
Has your baby been cared for in a neonatal unit? Do you know someone that you feel deserves a special thank you? To nominate a member of the neonatal team as your NICU Superhero, drop us an
email
, or send us a direct message via our
Facebook
or
Twitter
pages. All those nominated will receive a special
NICU Superhero rosette
and certificate!