05 April 2023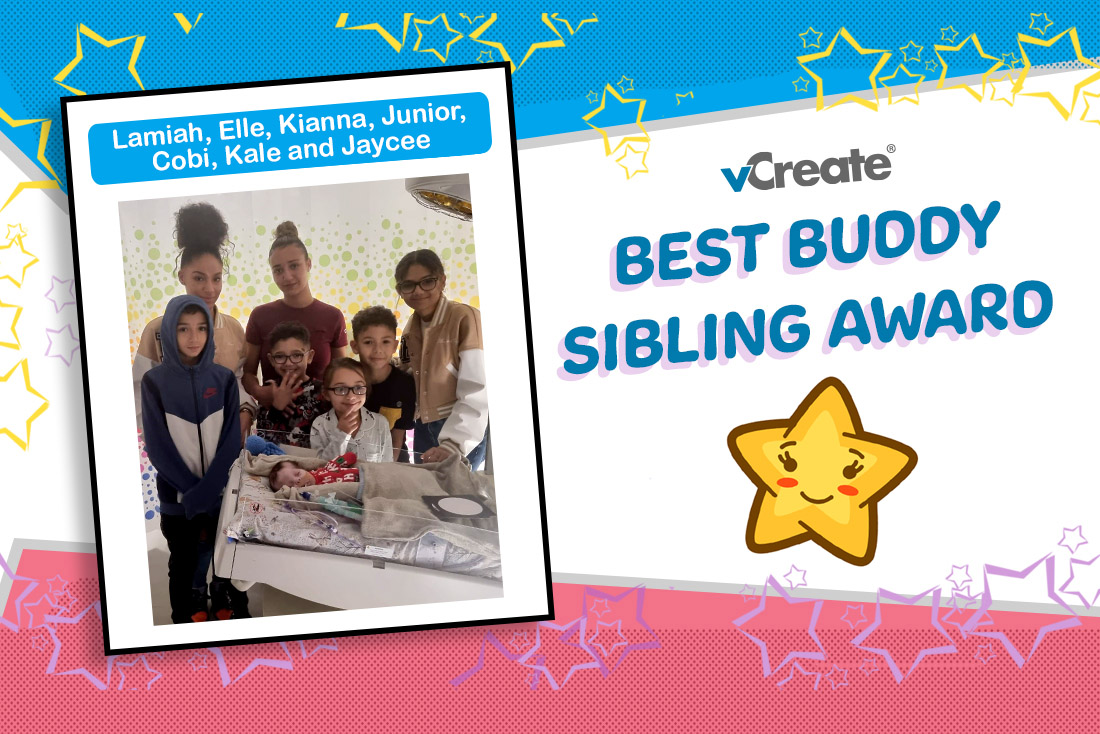 Lamiah, Elle, Kianna, Junior, Cobi, Kale, and Jaycee are super siblings!
Trudi has been in touch to nominate her wonderful grandchildren for our Best Buddy Sibling Award!
Trudi's son, Louis, is Father to Lamiah, Elle, Kianna, Junior, Cobi, Kale, and Jaycee. Their brother, Royce, was born in September 2021 and spent time in hospital before sadly passing away.
"The family had to cope with Mum and Dad spending every day at the hospital with Royce and none of them complained once.

Mum and Dad took it in turns to be with Royce when he had heart surgery and the family stayed so strong until Royce sadly took his last breath.

The children have all been there for each other and their support for one another is incredible.

I am so proud to have a family that remains so strong no matter what life throws at them."

What a moving nomination!
Well done to all of you for being so brave during an extremely difficult time.
Trudi is so proud of each and every one of you.
Do you know a super sibling?
If you know a brother or sister that has been very brave whilst their sibling has spent time in hospital, send us an
email
with their name, a photo, and why they are so amazing!