08 January 2021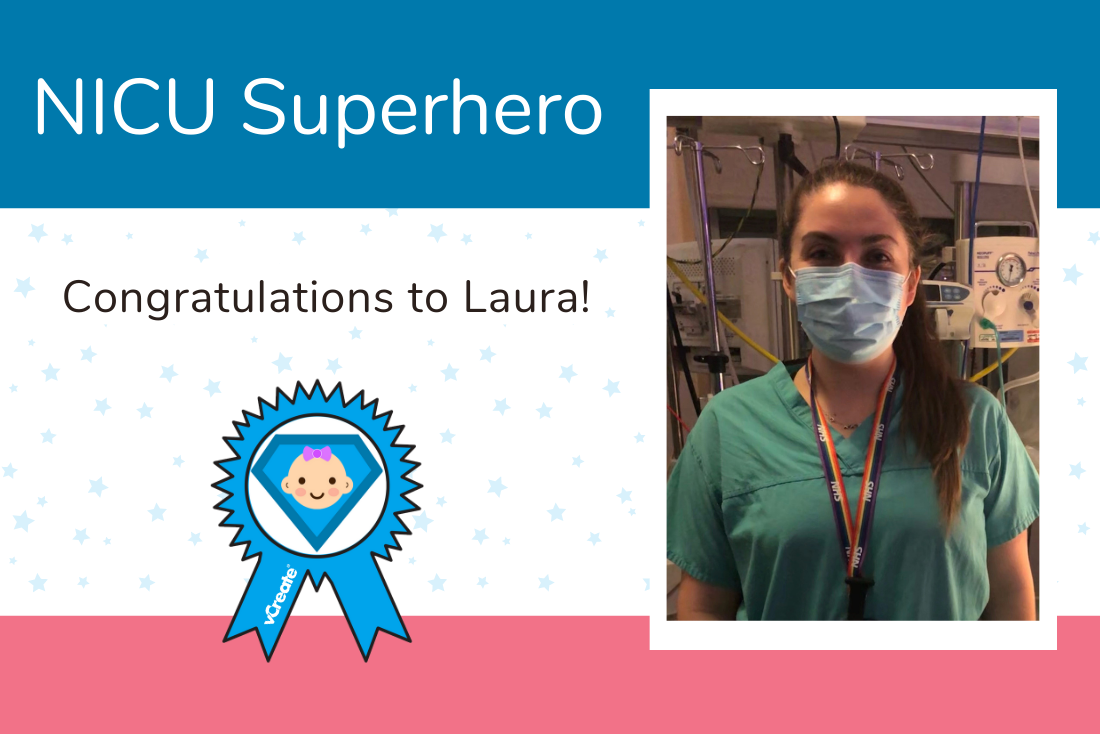 Layla and Scott have nominated the lovely Laura from the Starlight Ward at Barnet Hospital for our NICU Superhero Award.
Layla and Scott's twin daughters, Lily and Amelia, spent 88 days in the NICU unit. The girls were born at 31 weeks and 3 days gestation, weighing 910g and 1354g. During the time that Lily and Amelia were receiving care on the Starlight Ward, Laura really helped Layla and Scott and they wanted to say a special thank you by nominating her for this award.
"Not only is Laura an exceptional and professional nurse, her family and patient-centred care is remarkable. She knew how to relay medical information in a way that you would understand as someone who had never been on a neonatal unit before.

Laura's loving and joyful nature is infectious and she always took the time to speak to us. Not only about medical-related things, but would check in with how we are, take the time to get to know us, and keep staff and families in high spirits with her daily riddles!

She truly is a delight to be around and a credit to the unit, herself, and the NHS. Super nurse to say the least!"
These lovely words are all reasons why Laura has been crowned NICU Superhero this week. A very well deserved award! Your joyful nature helps families like Layla and Scott's during difficult times, Laura. Congratulations to you!
Would you like to nominate your NICU Superhero?
Our new nomination process means that we will be accepting a small number of nominations on a regular basis. Please visit our
Facebook
page as we will post updates about when we are next accepting nominations.