12 September 2023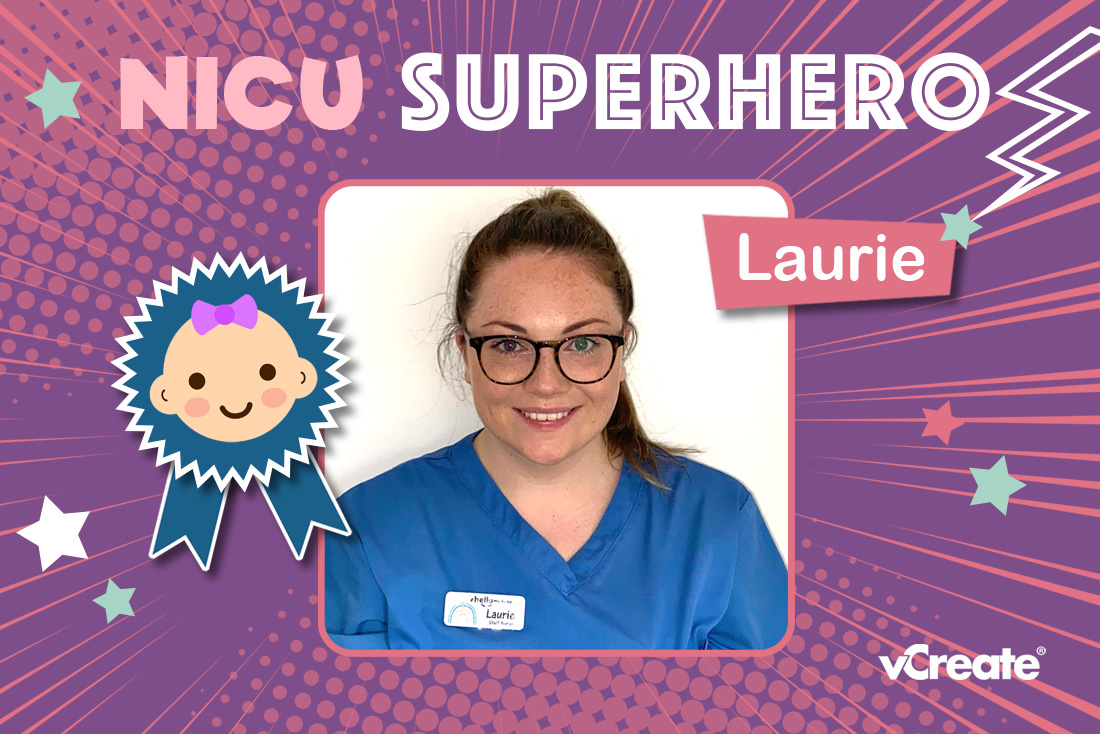 Samantha has nominated Laurie from University Hospital Crosshouse for our NICU Superhero Award!
Samantha wanted to say an extra special thank you to Laurie for going above and beyond during her daughter, Everly's, NICU stay.
"Laurie was absolutely fantastic with not just Everly, but us as a family.

When Laurie was looking after our girl, she sent the most amazing vCreate videos and photos.

Getting these updates made leaving Everly that bit easier.

We loved seeing how pampered she was in our absence!

Laurie was also great at being a breastfeeding advocate for us and ensuring our voice was heard.

She also ensured my older children were involved and gave them 'jobs' when they were getting bored.

Laurie was just outstanding at looking after our little sass queen!"
Congratulations, Laurie!
Families like Samantha's are so grateful for the way you reassure them during a difficult time.
Would you like to nominate a NICU Superhero?
If you would like to say an extra special thank you to a member of a neonatal team, nominate them for our NICU Superhero Award! Send us an
email
with their name, the hospital they work in and why you would like to nominate them.