21 February 2020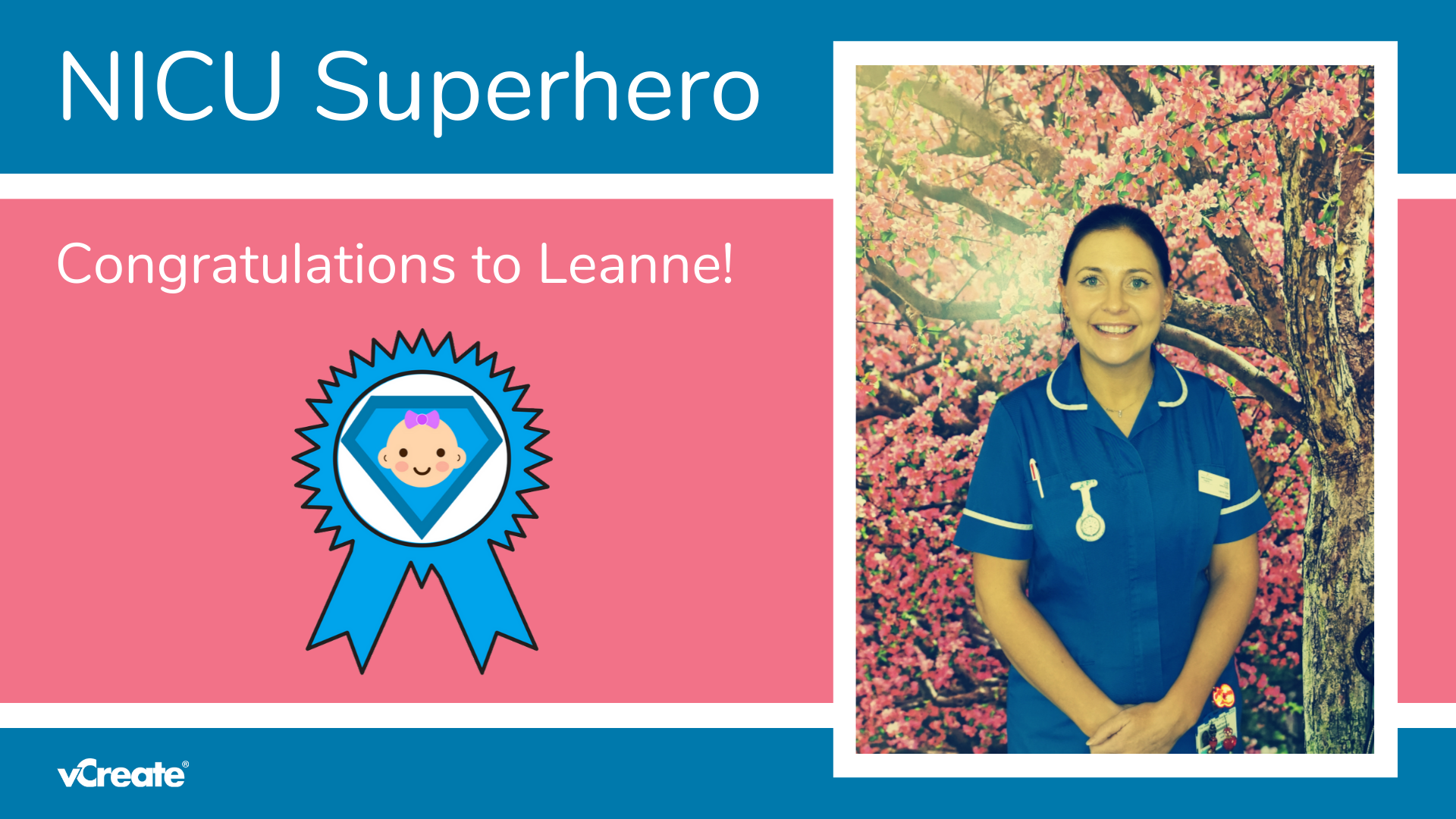 Today's nomination for our NICU Superhero Award comes from Oliver's parents, Sam and Chris Wiseman. Oliver was cared for by the team at the Leeds General Infirmary, and when we asked Sam about her little boy's journey so far, this is what she told us:
"Oliver was born at 36 weeks and 5 days and was on ICU (Intensive Care Unit) for three days and spent two weeks on HDU (High Dependency Unit). He has Pierre Robin Sequence with a cleft palate, which makes breathing and feeding difficult during these early months, and he has AVSD (Atrioventricular Septal Defect). Now home he has recently had the thumbs up to have his airway out."
Oliver has had a tough start but is now doing incredibly well and you can see some of the precious photos that Sam and Chris have kindly shared with us of their NICU warrior, over on our
Facebook
page.
So onwards to the nomination for our award, who did Oliver's parents choose as their NICU Superhero?
"We would like to nominate Leanne Dibb from the neonatal unit at Leeds General Infirmary. Leanne was absolutely fantastic throughout our journey through ICU to HDU and showed such care for our little boy.

She knew him so well after a couple of shifts with him that when she took over looking after him one morning, she knew just from how he was acting that he was not himself. She alerted doctors straight away and his temperature and a CRP confirmed he had an infection, but he was already on the antibiotics he needed due to her quick response. This just shows the level of care and attention given to know our baby so well, even when looking after a number of different babies through the week.

Leanne was also a fantastic support to my partner and I and gave us the confidence to take on his care and kept us going through the toughest of days. We will be forever grateful."
Thank you to Sam and Chris for their nomination and for sharing their family's story so far, it's great to see Oliver doing so well. Congratulations to Leanne, you are a NICU Superhero!
Join the search for NICU Superheroes!
Why not let the parents in your neonatal unit know about the NICU Superhero Award? We have designed a poster which you can print off and display so that more parents can learn about our quest to unmask those NICU Superheroes out there. You can
find the poster here
.