09 October 2017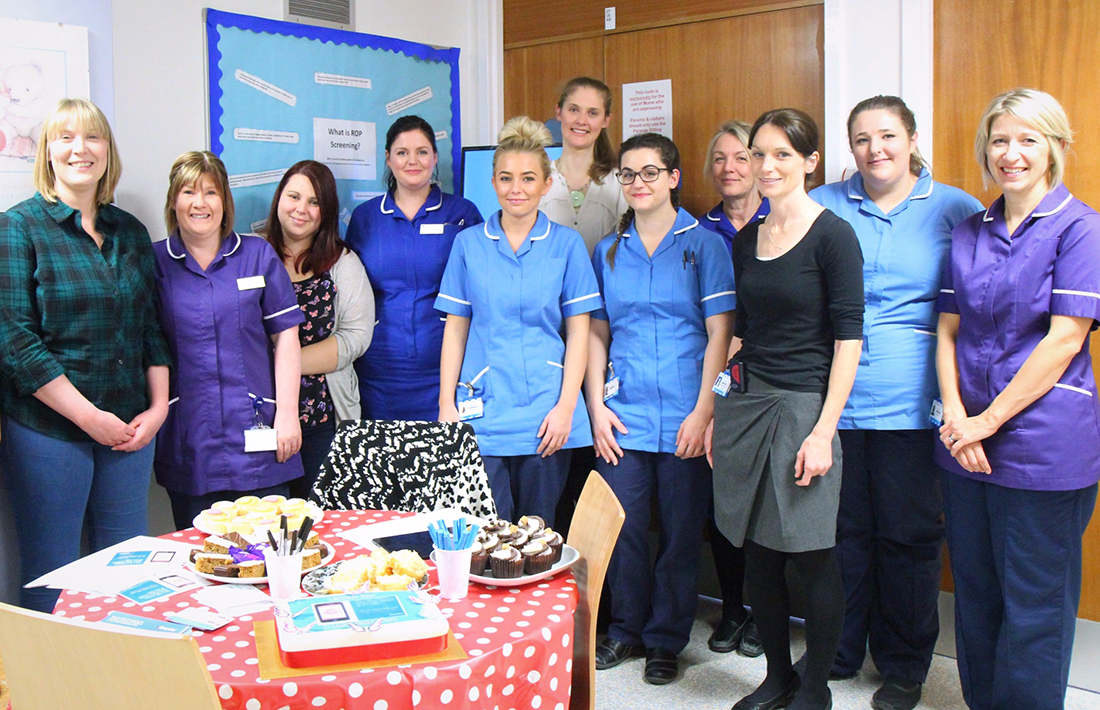 Today, in the Neonatal Unit at Leeds Teaching Hospitals NHS Trust (LTHT), parents of babies being cared for in the unit joined neonatal nurses at an event to celebrate the official launch of vCreate. This web-based application lets nurses record video updates for parents when they are not able to be by their baby's cot side.
Video workshops were laid on by the technology provider, vCreate, and the Family Integrated Care team. These sessions gave parents keen to start receiving video updates of their baby's progress an opportunity to sign up for their own account, ask questions and experience the service.
The nursing team plan to use secure video messaging from today to ensure that parents of premature babies don't miss out on any special moments in their baby's care journey, as well as ensuring that the wider family unit feels more involved in the care of their own baby. One of the many problems that parents of premature babies face is separation anxiety, especially when they need to go home to care for older siblings and are not able to be with their baby. This new technology aims to help parents stay connected through video updates recorded by nurses in the neonatal unit.
It is expected that secure video messaging will further support the unit's pioneering Family Integrated Care approach; Dr Liz McKechnie, Consultant Neonatologist at LTHT, said: "Video messaging will provide a real confidence boost for parents; when they are not able to be in the unit, they can look at video updates and see all is well. It will also ensure that parents don't miss out on special moments - they can feel like they are there in the moment."
The initial bonding process between parents of premature babies and their child is especially important for the long-term health of the baby and for parents too. This is one of the reasons that the Leeds Centre for Newborn Care at LTHT was the first in the UK to introduce Family Integrated Care, a model of care that recognises parents as partners in care. This encourages parents to have more involvement in the day-to-day care of their own baby, through initiatives such as kangaroo care.
Charlotte, mother of baby Noah, has been going back and forth from hospital for the past six weeks. She said: "I'm on the ward from 7 in the morning to 6 in the evening, but being away from my baby overnight feels like such a long time - so much can happen. With the video messaging, if you miss something, you're kept informed. It's a lovely idea, and a really simple yet effective way of staying connected. I get a text and email with a link to the video and I get to see my baby's little face."
It is hoped that the introduction of video updates in the neonatal unit at St James's will help parents and the wider family unit, i.e. siblings and grandparents, to feel more connected to the baby's progress, because vCreate videos can be accessed at any time, from anywhere and on any device. In addition, the application allows parents to chart their child's journey to recovery through secure baby-care video diary. Once the child has been discharged, parents can download and keep all video clips of their baby, which, parents already using the system, say, has helped them to come to terms with the experience of having a baby born prematurely.
Sarah Handley, Marketing Manager for vCreate, said: "It's wonderful to see so much interest from parents here at this launch event. We hope that the videos nurses make with vCreate will provide reassurance to parents of premature babies and their families at such a difficult time."