25 October 2019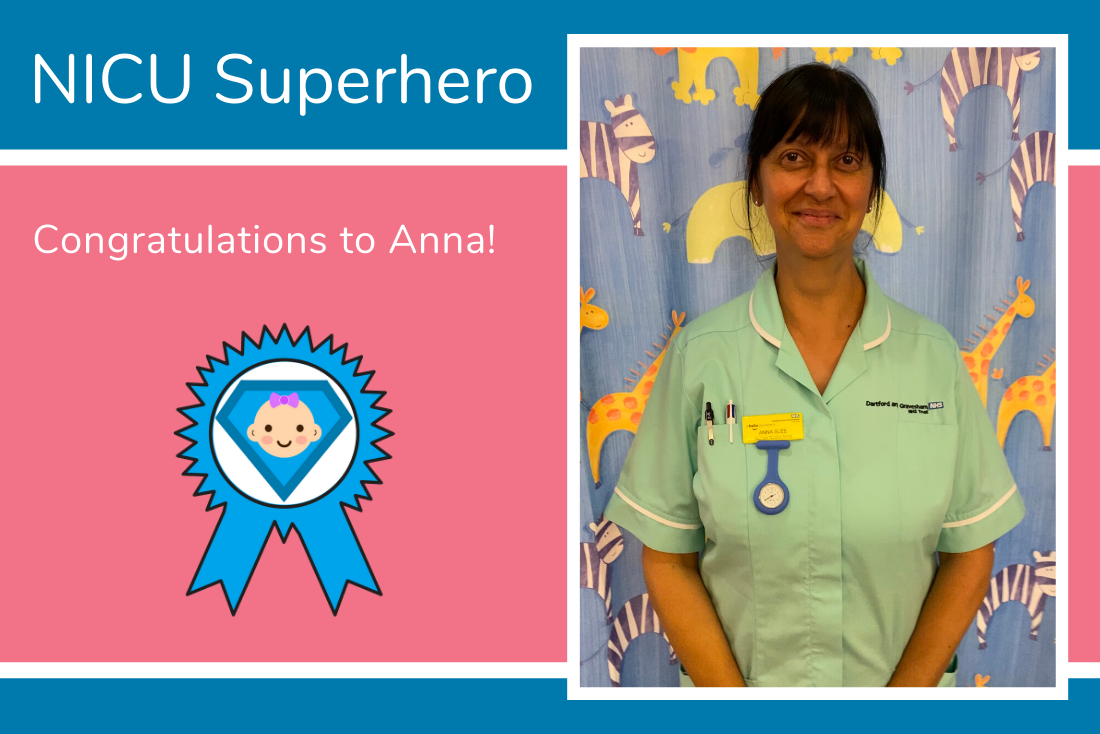 Congratulations to today's NICU Superhero, it's
Anna Slee
from the Walnut Ward Special Care Baby Unit at Darent Valley Hospital! Anna has been nominated by Leo's mum Sarah Honour, following his premature birth at 36 weeks gestation.
Leo was taken to the Special Care Baby Unit, where he spent one week before being transferred to a second hospital for a further 8 days. Leo then returned to the Walnut Ward where he spent 7 more days, before finally being discharged and heading home with his mum and dad, a special day indeed. Following his time on the unit at Darent Valley, his mum Sarah decided that she would like to say an extra special thank you to an extra special nurse, here's what she told us:
"I would like to nominate Anna from the Walnut Ward at Darent Valley Hospital for the NICU Superhero Award. All the staff there were just so lovely with looking after our little boy Leo, but she was like another mum to me whilst I was in there. She was always there to help out with teaching me how to look after him, especially giving him his first bath!

It was a very emotional time for us with him being my first, and also getting over the traumatic birth, but the staff on the ward were so caring and looked after us and that just made things easier to deal with."
Sarah has told us that Leo is doing really well since leaving the ward, and that she can't praise the staff there enough following her experience. Congratulations to Anna and her team on the Walnut Ward!
Do you have a NICU Superhero you'd like to nominate?
If you'd like to nominate your NICU Superhero, drop us an
email
and let us know. All NICU Superheroes will receive a
NICU Superhero rosette
, certificate and of course, a big shout out on our social pages/virtual high five!
Neonatal units, do your parents know about the award?
We have designed a poster which you can print off and display so that more parents can learn about our search to unmask those NICU Superheroes out there. You can
find the poster here
.