29 July 2022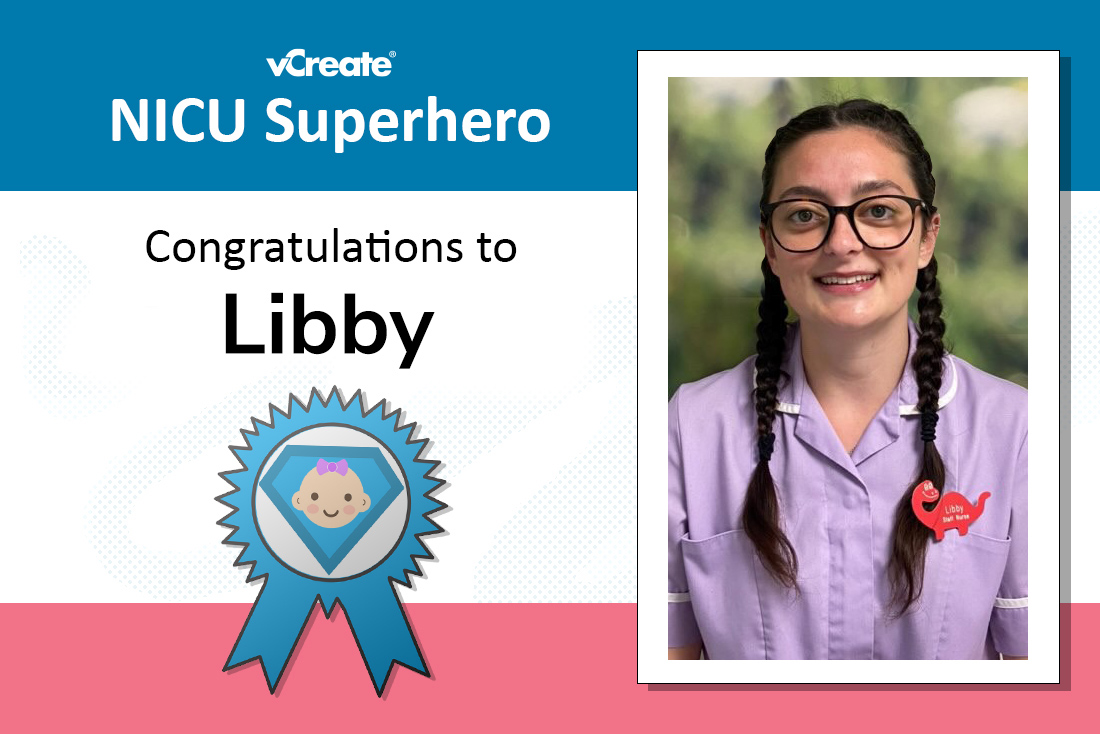 Libby from Jessop Wing has been nominated for our NICU Superhero Award by, not one, but two different families! Mums, Jessica and Nagore, contacted us to nominate the wonderful Libby as they were both blown away by the care that Libby provided for their little ones. Jessica's nomination 💜
Jessica has nominated Libby for our award because when her son, Roman Lee, was born at 33 weeks gestation, she was so grateful for Libby's friendly nature and care.
"Libby was amazing and helped me so much during Roman Lee's 4-week and 5-day neonatal stay.
It was so nice to see someone so happy and friendly when visiting my son.
When I phoned one night, Libby answered and told me she had set up vCreate for us. This was a lovely surprise!
I have three other children at home so I couldn't visit my son for more than a few hours.
Thank you, Libby!"
Nagore's nomination 💜
Nagore has also nominated Libby because she was a 'ray of sunshine' during her son, Arnau's, neonatal stay.
Arnau was born at 29 weeks gestation, weighing 1.437kg.
"Libby was an absolute star for our family.
She was one of the first nurses we had in Arnau's first days of life.
Connecting with Libby was so easy. She is calm, caring, and very supportive.
Libby helped me with lots of advice for pumping milk in the first days and I am forever grateful for that!
Libby is confident and hard working. Jessop Wing should be proud to have her on their team."
🏆
Wow, Libby! That fact that two separate families have nominated you shows just how much impact your kindness and compassion has on the parents you support!

The care you provide both babies and their families stays with them way beyond their time in the neonatal unit.

Congratulations to you!Would you like to nominate your NICU Superhero?
Our nomination process means that we will be accepting a small number of nominations on a regular basis. Please keep an eye on our
Instagram
and
Facebook
stories as we will post updates about when we are next accepting nominations.