08 July 2022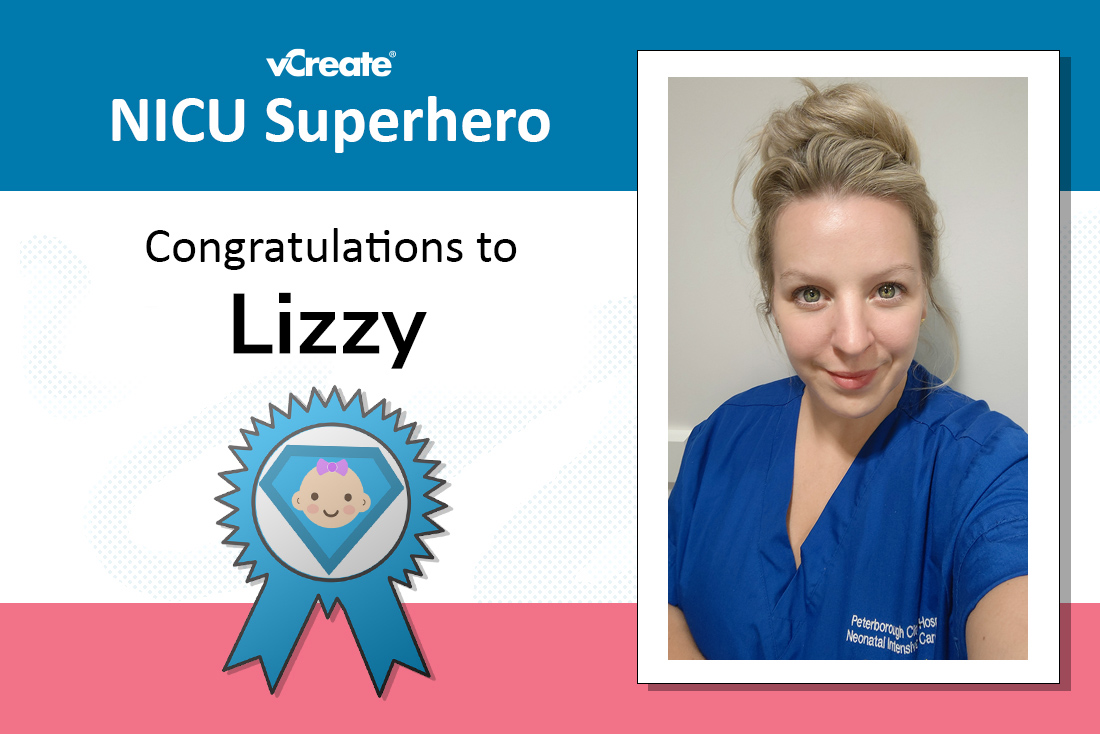 Hollie has nominated Lizzy from Peterborough City Hospital's Neonatal Unit for our NICU Superhero Award!
Hollie gave birth to twins at 27 weeks gestation. Sadly, one of her twins passed away. During this extremely difficult time, Lizzy was an amazing support to Hollie and her daughter, Kiera.
"Lizzy helped me and my family through the most difficult time of our lives.

On the day of the funeral, Lizzy cuddled and held Kiera at hospital so we knew that Kiera wasn't alone.

Lizzy sent a picture of her being held to reassure me and it moved me to know that she had taken the time to do that on what was such a difficult day.

At one point, I didn't want to go to the unit because I felt so down but Lizzy was just amazing. She reassured me, helped me hold my daughter and supported me with breastfeeding. Nothing was ever too much trouble.

Lizzy did so much to help my milk supply and I am still breastfeeding Kiera now, 17 weeks later.

I was so anxious leaving Kiera at the unit but Lizzy always put my mind at ease.

I would like to thank Lizzy from the bottom of my heart. Her kind actions have stayed with me and we will be forever grateful."

What a moving nomination! ❤️
Congratulations Lizzy! The way you go above and beyond for both the babies in your care and their parents makes a huge difference during extremely difficult times. Hollie and her family will never forget you.
Would you like to nominate your NICU Superhero?
Our nomination process means that we will be accepting a small number of nominations on a regular basis. Please keep an eye on our
Instagram
and
Facebook
stories as we will post updates about when we are next accepting nominations.