08 September 2021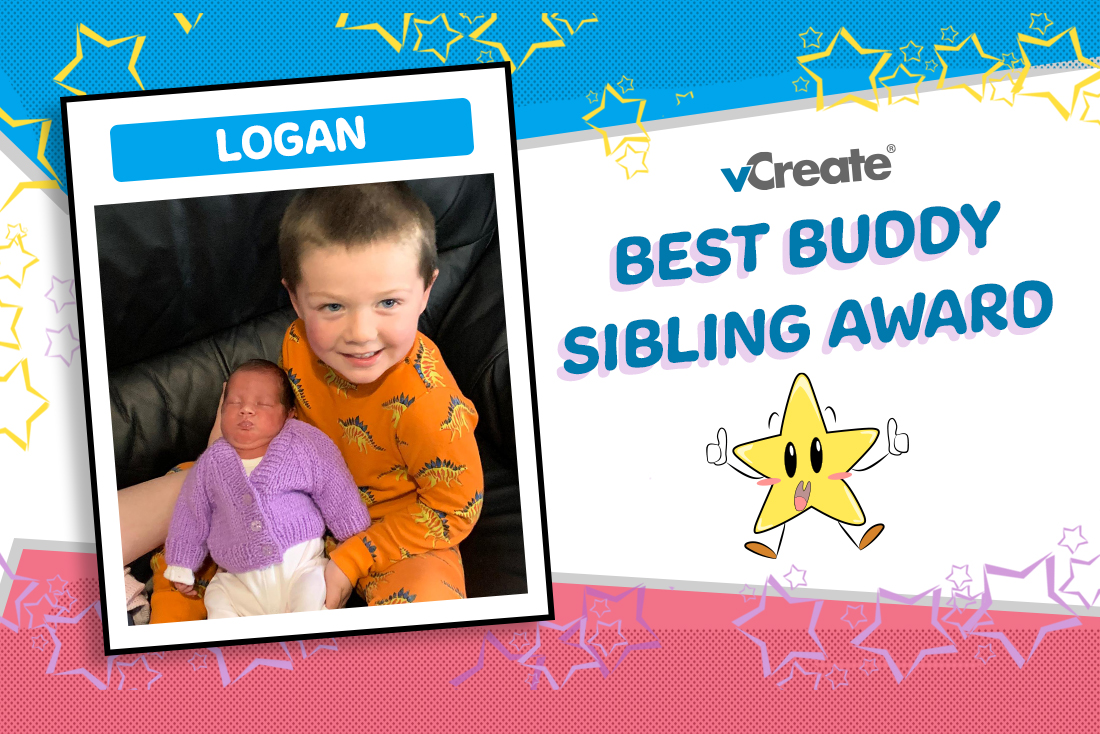 Logan's Mum has nominated her superstar son, Logan
(4)
, for our Best Buddy Sibling Award this week!
Last August, Logan's sister, Emily, was born at 32 weeks gestation at Victoria Hospital in Kirkaldy. Emily spent 16 days in hospital and Logan was so brave during this time.
"It was a spontaneous labour so Emily's early arrival was unexpected. I put Logan to bed and when he woke up in the morning, I wasn't there. We then didn't see each other for 5 days due to COVID restrictions.

This was really upsetting for us both.

Every day he would video me to sing songs to baby Emily and show her all the toys he would share with her when she got home.

Once I was discharged and going to visit Emily, he would try and give me his favourite Mickey Mouse so she could love him like he did.

Every day he asked if he could give her a cuddle at home.

Emily is now 11 months old and they are the best of friends. He is the only person she laughs for and he loves it.

Logan has stuck to his word and shares all the toys that aren't too small!

He was honestly amazing during the time Emily was in hospital and understood so much more than we thought he would.

He still offers to feed, bath, and change her and always makes sure she's happy by giving her lots of kisses and cuddles."
Wow, Logan! Emily is so lucky to have such a wonderful big brother. You are so kind by offering to help your Mum and share your toys with your sister.
Congratulations!
Do you know a Super Sibling?
If you would like to nominate a sibling that has been very brave whilst their brother or sister has been in hospital,
email us
and we will give them a well-deserved shout-out on our social pages.