24 February 2021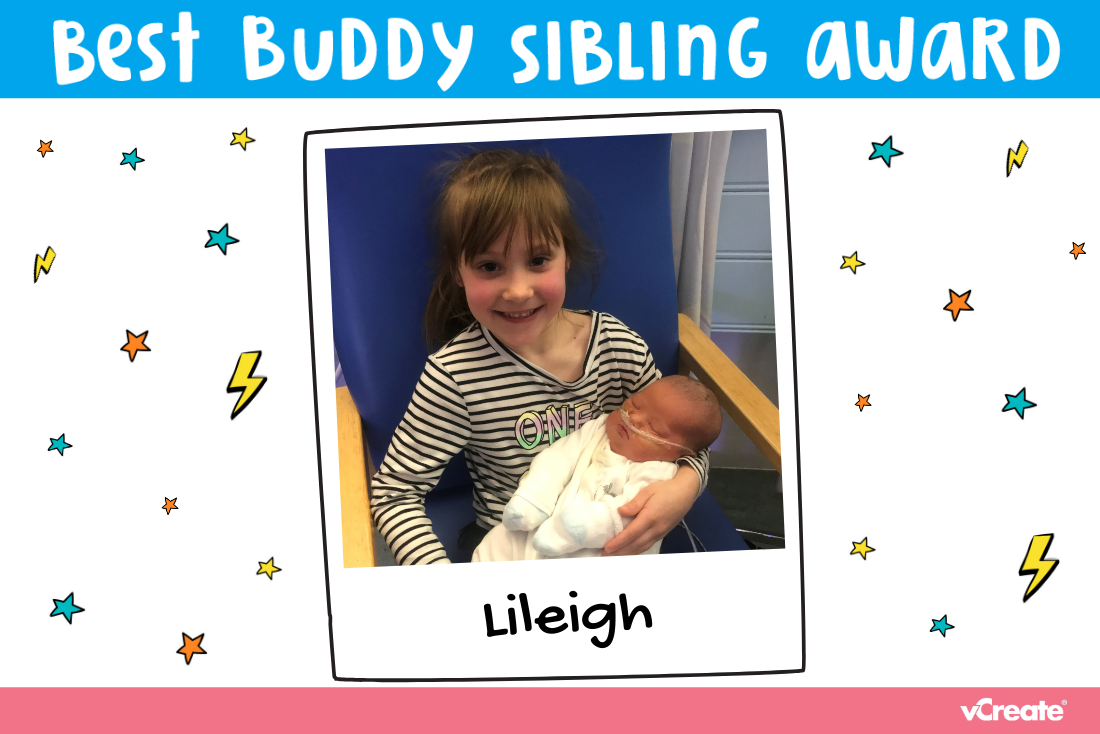 "Superstar, brilliant, patient, understanding, and caring."
Lileigh's Mum, Emma, has summed up her brilliant daughter using these words.
Lileigh's brother, Bentley (3), spent 2 weeks in the SCBU in Darent Valley Hospital. Lileigh (9) was a superstar during this time and has continued to be a great big sister to Bentley.
"Lileigh was the best big sister while her brother, Bentley, was in the SCBU. She was always drawing him little pictures.

Lileigh took the news of Bentley's Down's syndrome very well and it didn't change how much she loved him.

Bentley couldn't ask for a better big sister."
Congratulations, Lileigh! You really are a star. Bentley is lucky to have such a fantastic big sister. Your certificate and goodies are in the post for you!
Our Best Buddy Sibling Award
Do you have a super special sibling in your life? If you would like to nominate someone for our award,
click here
and fill in our nomination form. We love making a big fuss of all the super siblings out there!