09 March 2023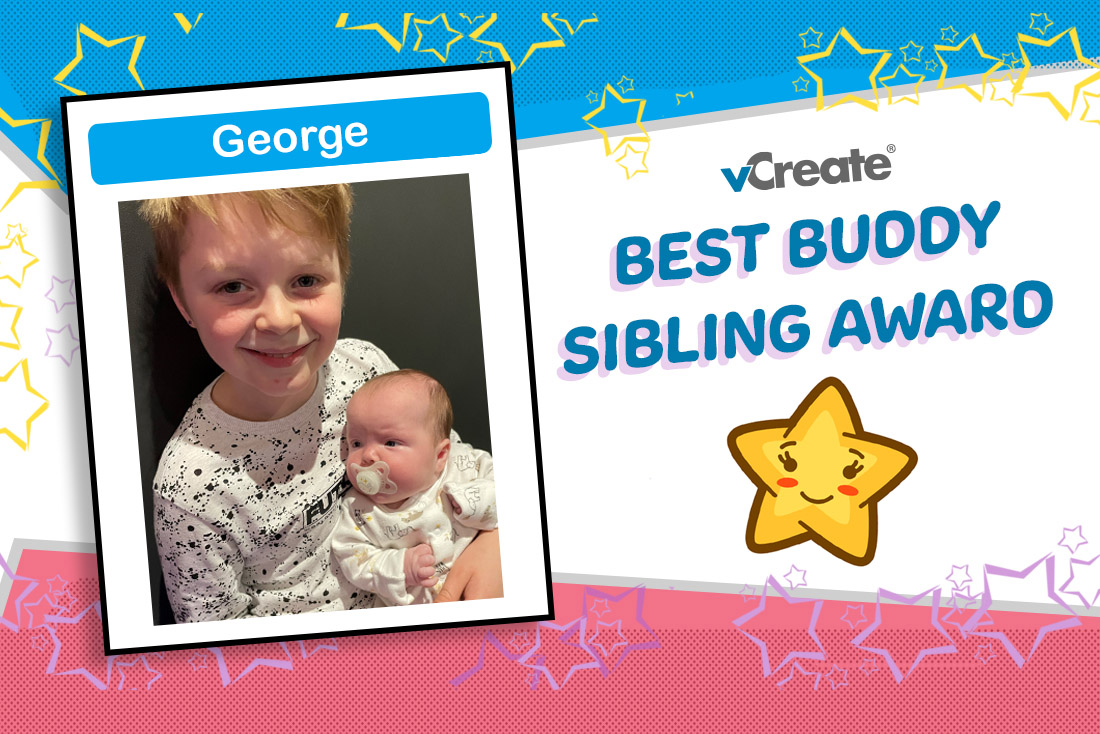 George (10) is receiving our Best Buddy Sibling Award this week! 👍
Luci has nominated her brave son for our award because he was such a star when his sister, Emily Rose, was born prematurely.
"Emily Rose was born at 30 weeks gestation in August.

George was an only child until she made her dramatic entrance!

George struggled to be away from me. Instead of having our last 'Mummy and George' summer holidays, we spent a lot of time in the NICU.

The bond Emily Rose and George have is amazing and I couldn't be more proud of him."

Well done, George!
Your Mum is so proud of how understanding you have been and how caring you are towards your sister.
Your certificate and goodies are on the way to you. ⭐

Do you know a super sibling?
If you know a brother or sister that has been very brave whilst their sibling has spent time in hospital, send us an
email
with their name, a photo, and why they are so amazing!