21 April 2023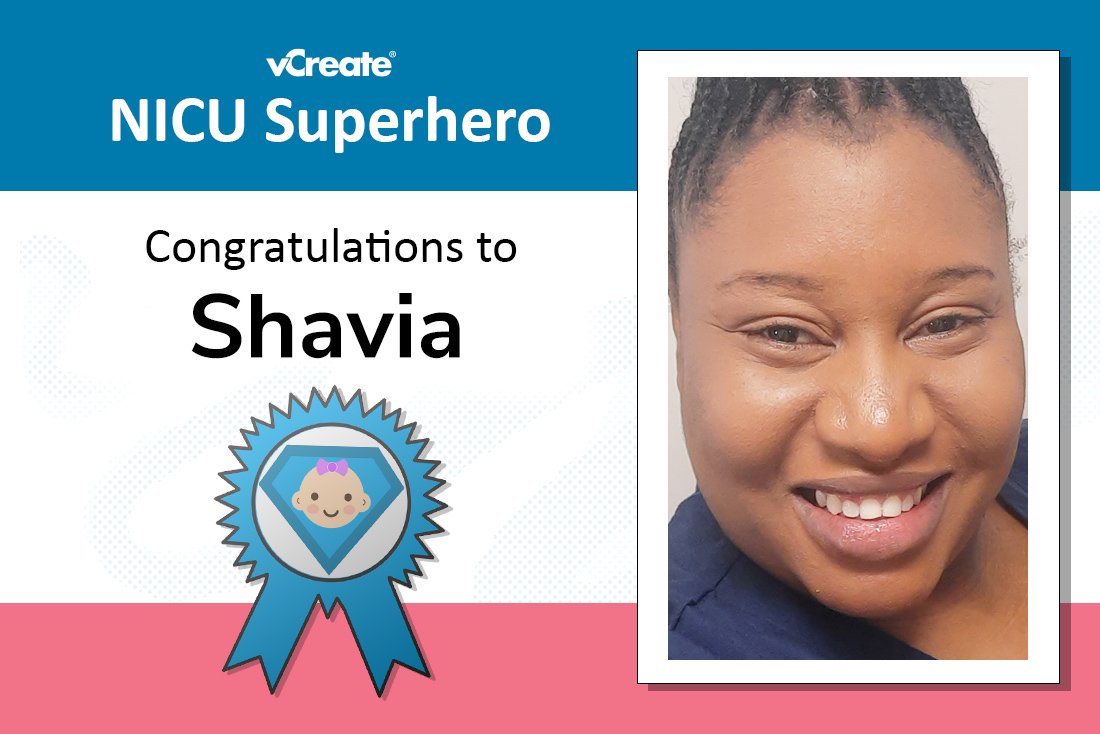 Lucy's NICU Superhero is Shavia from Queen Elizabeth The Queen Mother Hospital in Margate!
When Lucy's daughter, Amelia, was born at 30 weeks gestation, Lucy was blown away by Shavia and her positive attitude.
"Shavia is honestly incredible!

She was the nurse that came to the labour ward to stabilise Amelia who weighed a tiny 3lbs.

Shavia was amazing from start to finish.

She made us feel so reassured and kept us up to date on Amelia's condition at all times.

Shavia cared for us as a whole, not just Amelia. She always took time to answer any questions I had which I found so comforting.

When we couldn't be at Amelia's bedside, she would send wonderful vCreate updates.

Shavia will always hold a special place in our hearts. She treated our little miracle like she was your own!

Amelia is now home and is absolutely thriving!"
Congratulations, Shavia!
The effort you make to put a smile on parent's faces really means the world to them.

Would you like to nominate your NICU Superhero?
Our nomination process means that we will be accepting a small number of nominations on a regular basis. Please keep an eye on our
Instagram
and
Facebook
stories as we will post updates about when we are next accepting nominations.