04 January 2023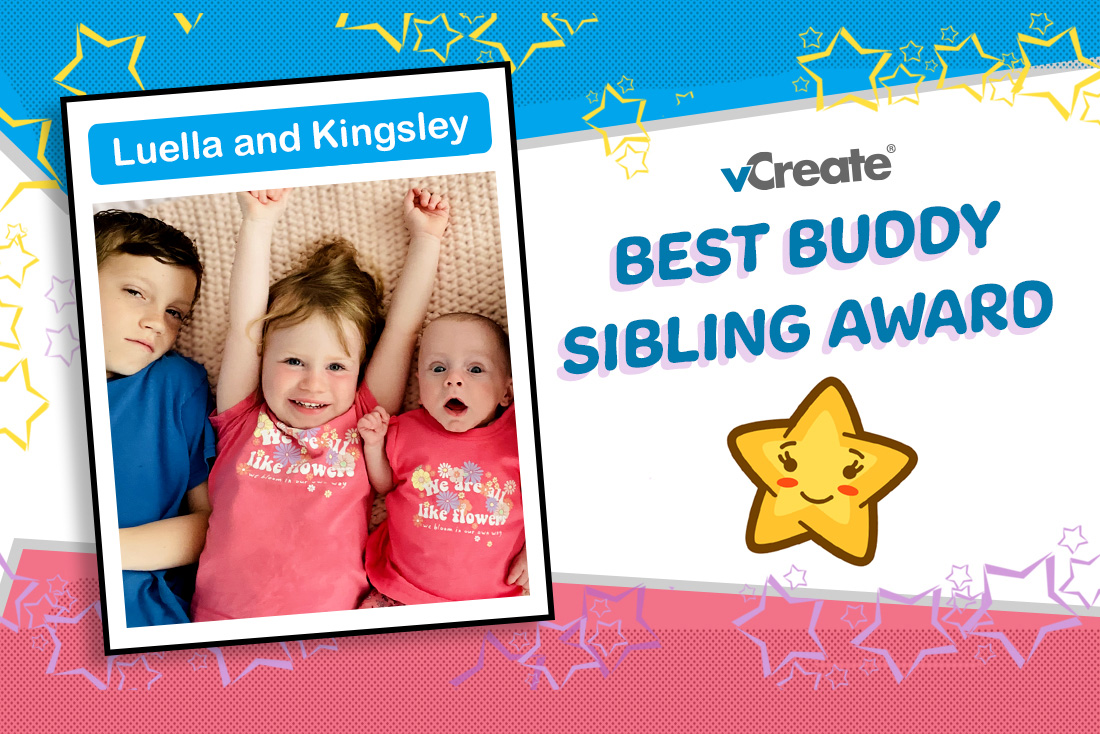 Louise has nominated her incredible children, Luella
(2)
and Kingsley
(11)
, for our Best Buddy Sibling Award.
When their sister, Nancy, arrived prematurely, they were both superstars.
"Nancy was in a hospital 40 miles away from home and COVID restrictions were in place at the time. This meant I was absent a lot whilst caring for Nancy's fragile needs.

Luella and Kingsley were overjoyed to finally meet their baby sister.

They all adjusted well and bonded beautifully.

Following Nancy coming home, she caught HPV, which caused her lung to collapse. She was then taken off in an ambulance in front of Luella and Kingsley.

As an adult, I found this very traumatic. They are both so brave!

Nancy was placed on life support and rushed to London, miles away from home.

In April 2022, Nancy returned to our family home.

It was a long year and I am so proud of every wave that Luella and Kingsley have ridden with their sister."
Wow! Luella and Kingsley, you are both so incredibly brave. Your Mum is so proud of you and Nancy is so lucky to have such a wonderful big brother and sister.
Do you know a super brother or sister?
If you know a brother or sister that has been really brave whilst their sibling has spent time in hospital, you can nominate them for our award. Send us an
email
with a photo of them, their name, and why you would like to nominate them.