29 March 2023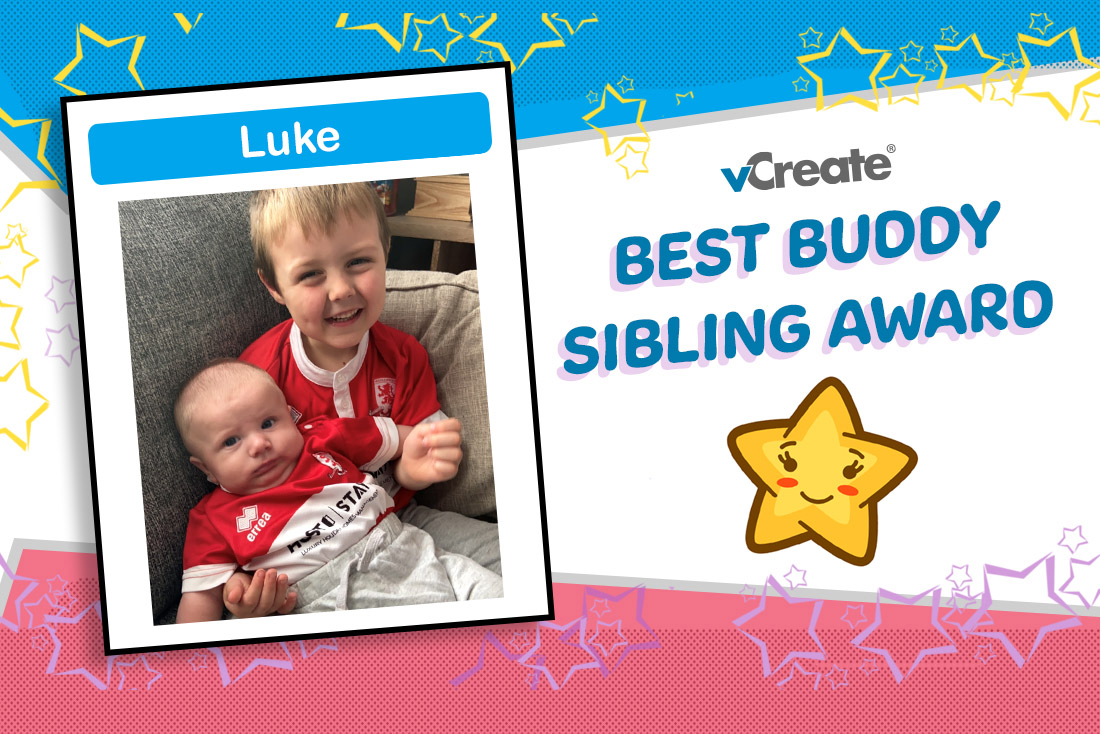 Courtney has been in touch to nominate her son, Luke, for our Best Buddy Sibling Award. ❤️
Sadly, Luke became very poorly and passed away at age 5.
Courtney wanted to celebrate Luke and praise what a truly amazing big brother he was.
"I think my little boy, Luke, deserves the Best Buddy Sibling Award.

When his little brother, Theo, was born 5 weeks and 2 days early at James Cook University Hospital, he took it like a champ.

Luke came into the neonatal unit and saw Theo attached to lots of wires. He was so brave!

He held his brother's hand and eventually got to hold his little brother.

When Theo eventually came home, Luke was amazing with him.

He would give him his dummy, help get his bottles ready, and help us to bathe him.

When Theo got a little bit older, Luke would show him how to play with his toys and make him laugh.

Sadly, Luke lost his life at age 5 to a rare disease called Vasculitis.

He really was the best big brother ever."
Thank you for sending in this incredibly moving nomination, Courtney.
Luke sounds like he was a truly wonderful big brother to Theo. 💗

Do you know a super sibling?
If you know a brother or sister that has been very brave whilst their sibling has spent time in hospital, send us an
email
with their name, a photo, and why they are so amazing!