13 October 2021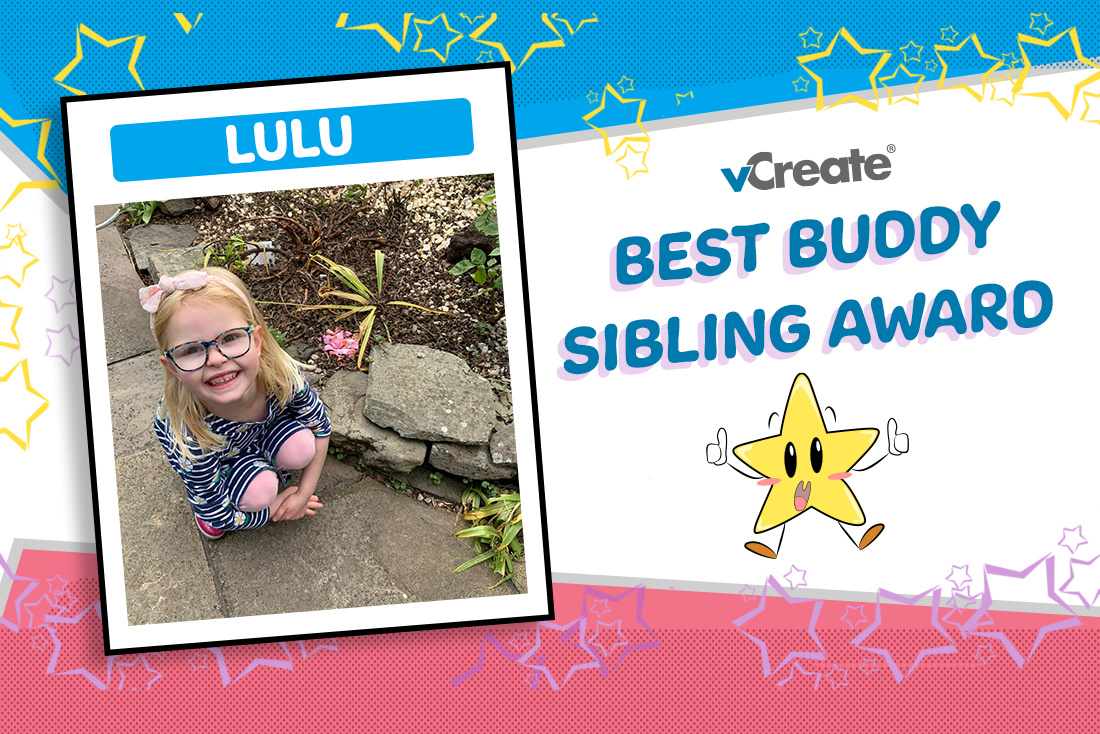 Lulu
(6)
has been nominated for our Best Buddy Sibling Award by her Mum, Jen. She was such a superstar while her little sister, Ishbel, received care in the neonatal unit at Ninewells Hospital in Dundee.
"Ishbel had to have an intrauterine blood transfusion before she was born and then a blood exchange when she was born. She was fantastically cared for by the nurses at Ninewells Hospital.

Lulu was unable to visit her sister whilst she recovered in the NICU, which was really difficult for her.

However, at home, Lulu set up a Special Care Baby Unit of her own using teddies and baby dolls. There was one particular baby in Lulu's unit called Rose and she was receiving the same treatment as Ishbel, right down to UV lights.

Lulu showed such a keen interest and thorough understanding of what was happening with her sister - she really deserves this award!"
Congratulations, Lulu!
You were so brave while your little sister was in hospital. It sounds like you are a nurse in the making too! Ishbel is very lucky to have such a wonderful big sister.

Do you know a Super Sibling?
If you would like to nominate a sibling that has been very brave whilst their brother or sister has been in hospital,
email us
and we will give them a well-deserved shout-out on our social pages.