26 June 2020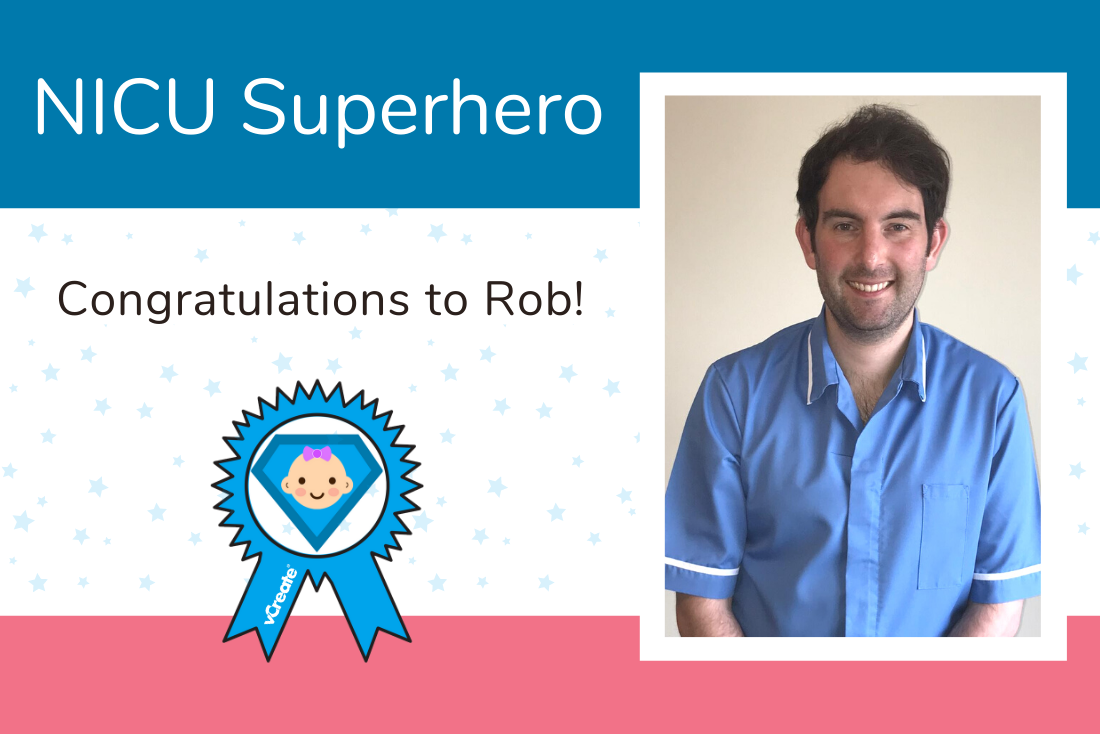 Today's nomination for our NICU Superhero Award comes from Mara's mum and dad, Leanne and Kris.
When Mara was born prematurely at 29 weeks gestation via emergency caesarean, it was the beginning of a six and a half week journey between the two neonatal units in the city of Leeds. Starting at Leeds General Infirmary and then moving to St James's University Hospital, she was cared for by two fantastic neonatal teams. Mara's mum Leanne, contacted us to tell us about one Staff Nurse in particular who took great care of her little girl during this 6 and a half weeks. Here's what she told us about her family's NICU Superhero:
"I'd love to nominate Rob Clifford at Leeds Teaching Hospitals for your NICU Superhero Award. I found it so difficult to single out any one nurse as they were all amazing through our six and a half week stay but Rob was the nurse who was there on day one.

Mara was born at 29+2 weeks by emergency caesarean and when I first entered the NICU seven hours later, the reality of what we'd just been through hit me as I took in all the machines and beeping surrounding my newborn daughter. Rob took time out to show me round the ward and explain the different wires, machines and noises, which really helps to calm you and let you trust you are in the best place!

After three days we transferred hospitals, but by some stroke of luck, a week later Rob rotated to the hospital we had transferred to too. He was there to help on the day we started trying to breastfeed, and he was also there on our day of discharge, so he witnessed our full NICU journey.

Mara is almost eight months old now and is doing wonderfully. We will never stop being grateful for all the NICU staff in Leeds!"
Congratulations to you Rob! Want to see how Mara is doing these days? Leanne and Kris have shared some lovely photos with us so you can take a peek
here
.
Our NICU Superhero Award
We are delighted that so many parents have chosen to nominate their NICU Superhero, but as we have received so many nominations in recent weeks, we are taking a little break before we accept any more. We will update you as soon as we are able to accept them again, it won't be long!