13 January 2023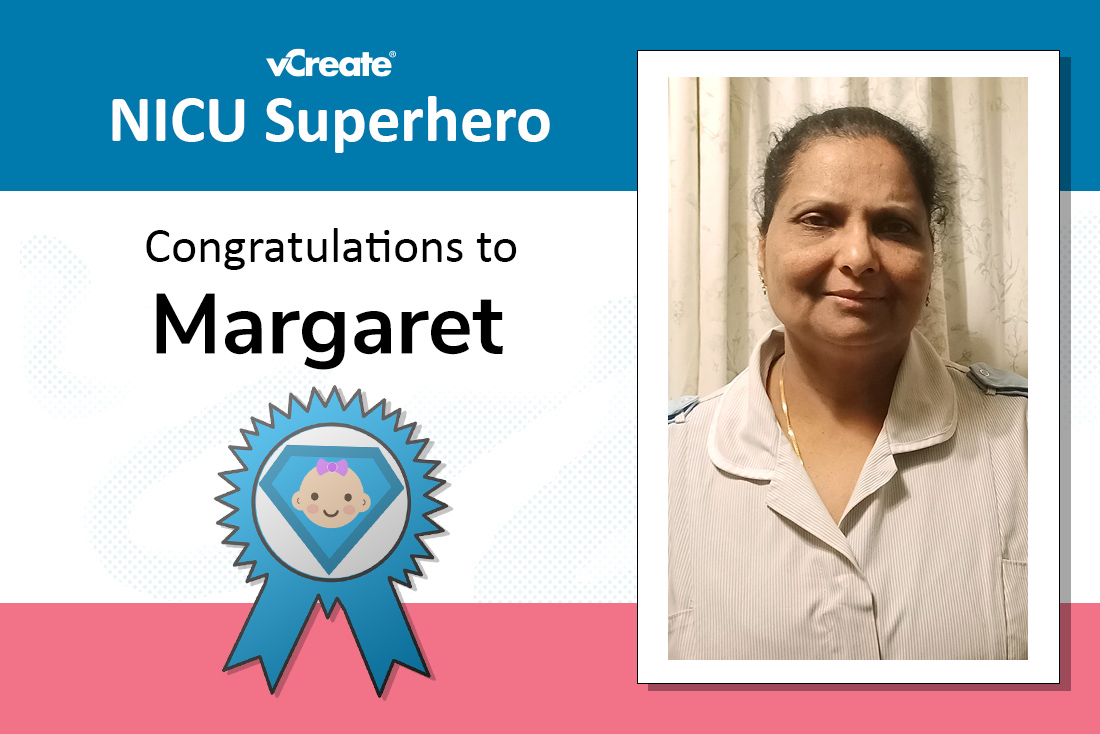 Lisa has nominated Margaret from St Michael's Hospital in Bristol for our NICU Superhero Award! 👏
Lisa's son, Tommy, was born at 34 weeks gestation and has been at St Michael's Hospital for 4 months now. Lisa is so grateful to Margaret for her ongoing care.
"Tommy was born in Bath and they soon realised he had TOF. within a few hours, he was moved to St Michael's Hospital in Bristol and we have now been here since the 6th of September.

Tommy has had a few more situations along the way and has now been diagnosed with CHARGE syndrome.

We met Margaret in the first week and she has been a friendly face ever since.

She is amazing with Tommy and so calm and caring!

Margaret always makes an effort to pop in when we are in a different room, which is lovely.

Margaret treats Tommy like her own and I always get a good night's sleep when I know she is around.

She has a heart of gold and we can't ever thank her and all the other nurses enough for all they have done and are continuing to do for Tommy."
What kind words to have said about you, Margaret! 💗
Your calm and caring nature puts families at ease during extremely difficult times.

Would you like to nominate your NICU Superhero?
Our nomination process means that we will be accepting a small number of nominations on a regular basis. Please keep an eye on our
Instagram
and
Facebook
stories as we will post updates about when we are next accepting nominations.