19 January 2017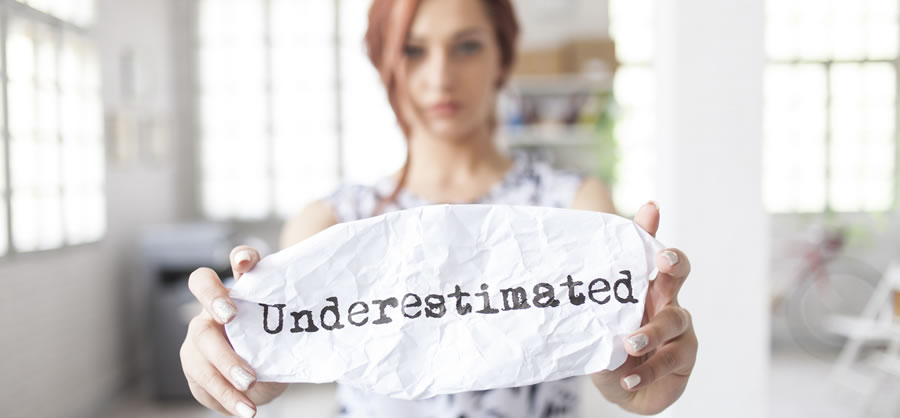 My heart sank when I read
this article
, published by Marketing Week. It shows the results of their annual Career and Salary Survey and reflects the lack of understanding and appreciation for the value that marketing brings to business. Or let me correct that; '... for the value that marketing should bring to business'.
Hard graft
Today, for many businesses, their prospects and customers do much of the pre-sales work themselves before making a buying decision. Some go as far as to suggest that the first 60% of most 'buying journeys' are navigated by the prospects themselves. The fact is, that would just not be possible without the input of marketing.
Sales teams demand tools and resources to allow them to do their jobs effectively. Again, generally the job of hard-working marketing teams.
Demand generation gets tougher and tougher, particularly in B2B, but without it, where would those inbound calls come from? Again, frankly they wouldn't if it wasn't for hard-working marketing teams.
This list goes on and yet, despite the increasing importance of marketing to businesses of every size, it continues to be seen as merely a cost. Whilst the rest of the company is working hard, providing services or making products, and the sales teams are out there flogging it, all the marketers do is shave money off the bottom line and spend it. Marketing is still seen as a cost rather than an investment by businesses, according to more than half of marketers responding to Marketing Week's annual Career and Salary Survey.
Time for a change
So how can perceptions be changed? Well, not without better communication. First, it's necessary to have success. That means measuring the results of every initiative and facing the facts – not everything works, but a head in the sand approach will always undermine respect. When an initiative is successful, it makes sense to move out of the silo and let the wider team know. A short, personal video (self-recorded with a tool like
vCreate
) sent out internally once a quarter can do wonders. You can see who has watched and, more importantly when dealing with internal detractors, who hasn't, allowing you to send a prompt to ensure that everyone is on board. It needs to be jargon-free, using universal and commercial language that everyone in the business will understand. Saying a campaign achieved '10,000 hand-raisers' just won't make sense and, worse, will fuel further cynicism. Positioned properly with utter transparency, this need not seem like self-promotion but rather an important business update, no different than sales announcing a massive win. After all, you're all on the same side.
New times. New skills.
Of course, to be successful, marketing teams need to constantly adapt and change their skill-sets, perhaps now more than ever. A data-driven shift in marketing means that there is now room for strong analysts on the team. Content marketing devours insightful material and it's critical that the team can deliver, all day, every day. Marketers need to use smart-tools to help generate materials themselves and not rely so heavily on agencies - and to be seen to be doing so.
A Rallying Cry
Marketers have to stand up and be counted. Which means being accountable for measurable success. Then they have to shout about their successes from the roof tops. Only then will we see a shift in the depressing downward trend in appreciation and salaries.