03 February 2023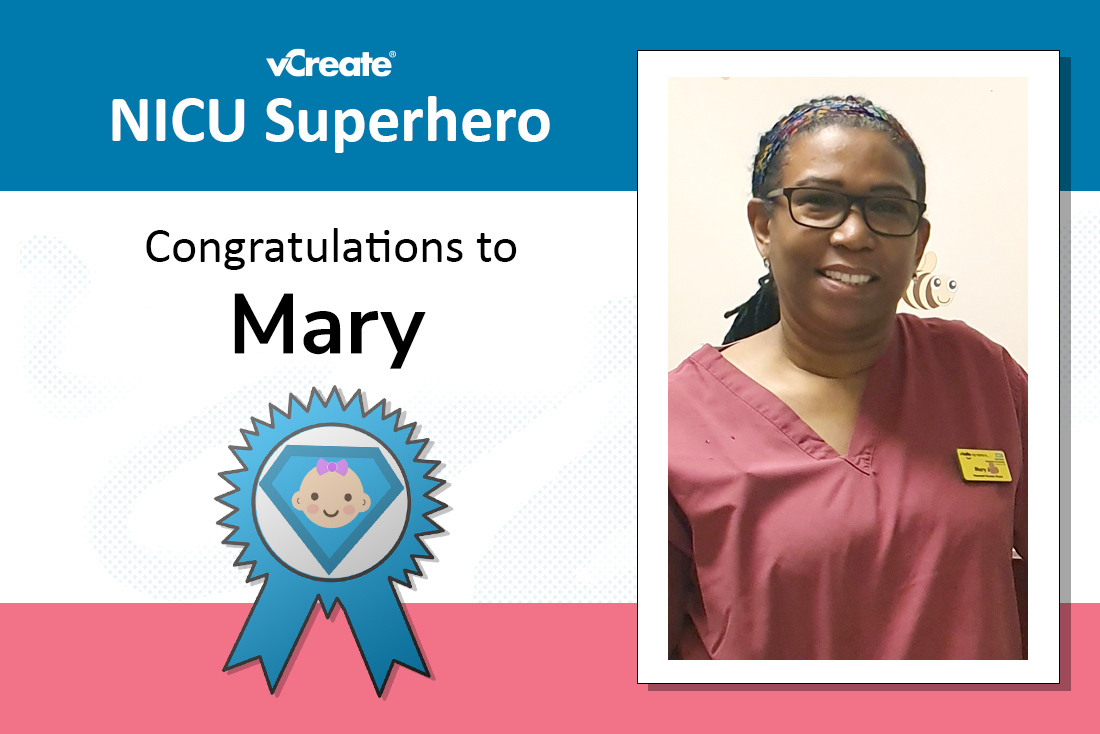 George has nominated the lovely Mary from William Harvey Hospital for our NICU Superhero Award.
George's son, Leo, spent time in the neonatal unit and George was blown away by the care Mary provided.
"During Leo's time in the neonatal unit, Mary went above and beyond with how much time and emotion she invested into Leo's care.

We were so grateful for not just the way she cared for Leo, but how she thought about the parents so much too.

For most of Leo's stay, Mary was looking after him.

She always gave really reassuring updates and celebrated his small, positive wins.

As parents, she treated us like people she had known for a while and asked after our other children.

For what was a stressful and upsetting time, she bought us great comfort and made the whole experience a lot easier for us."

Congratulations, Mary!
Parents are so grateful for the way you look after not just the little ones in your care, but the whole family.
Your rosette and certificate are on the way to you.
Would you like to nominate your NICU Superhero?
Our nomination process means that we will be accepting a small number of nominations on a regular basis. Please keep an eye on our
Instagram
and
Facebook
stories as we will post updates about when we are next accepting nominations.