20 September 2022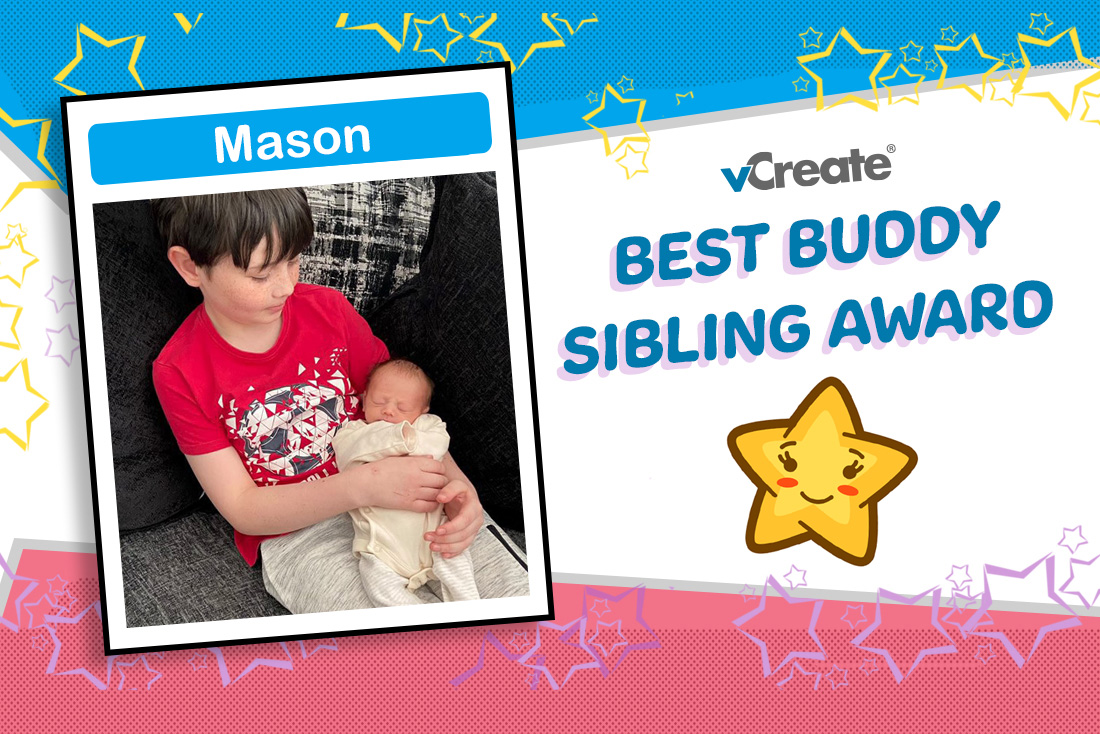 Wonderful big brother, Mason, has been nominated for our Best Buddy Sibling Award!
When his sister, Emelia, was born at 37 weeks gestation, weighing only 3lb 11oz, he was an amazing brother.

"Emelia spent the first week of her life in the neonatal unit at Colchester General Hospital and is still under the Paediatrics and Dietician neonatal team there.

We can't thank the team enough!

Mason has proved to be an amazing big brother, always playing with Emelia and making her laugh.

We wanted this post to be a big shout-out to amazing Mason and to say a massive thank you from the Worwood family."
Congratulations, Mason. You are a truly brave big brother!
A big well done to the amazing team at Colchester General Hospital too.
Do you know a super sibling?
If you would know a brother or sister that has been extremely brave while their brother or sister is in hospital, you can nominate them for our award! Just
email
us with their name, a photo of them, and a bit about why they are so brave.