11 February 2022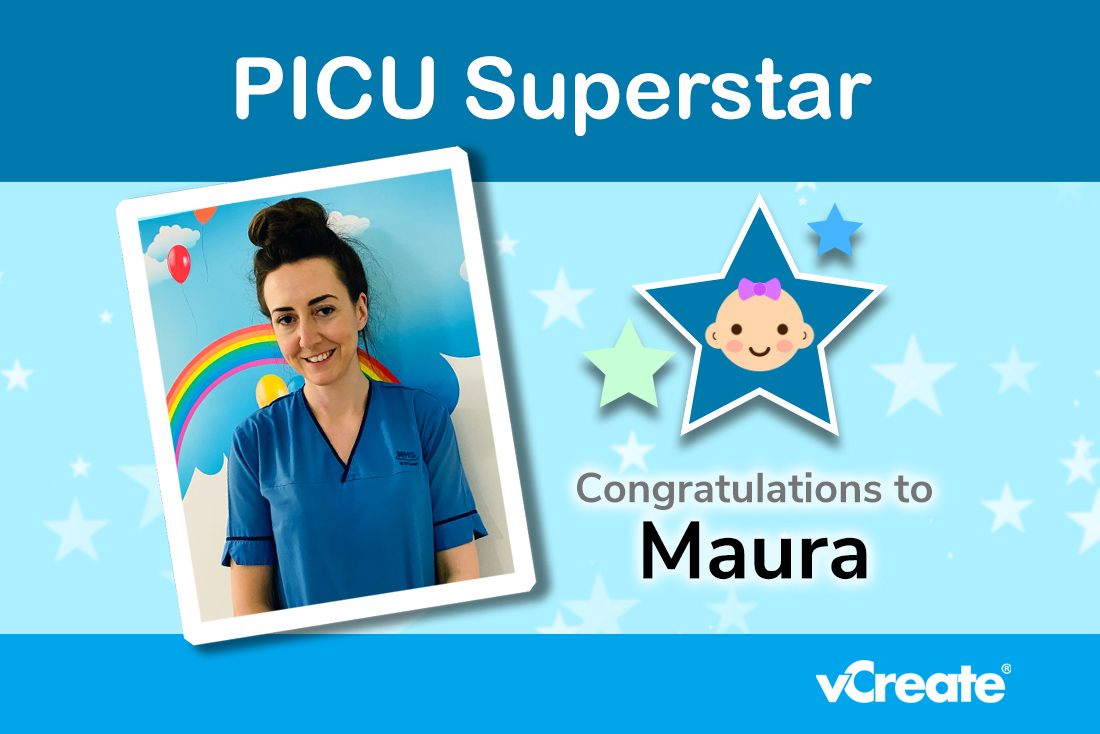 The wonderful Maura from the Royal Hospital for Children in Glasgow's PICU has been nominated for our PICU Superstar award by Myra.
Maura looked after Myra's daughter, Mollie, when she was 4 months old during her stay in the PICU.
"It was a really scary time for us but Maura was so calm and looked after Mollie so well.

She ensured that she had everything she needed from intensive care, right down to washing and brushing her hair!

Maura is easy to talk to, a great listener and we always looked forward to seeing her on shift.

Maura definitely deserves this award - she is our PICU Superstar!"
Congratulations, Maura. Your calm manner and the care you provide for children make such a difference to families like Myra's.
Do you know a PICU Superstar?
If you would like to nominate an outstanding member of a PICU team for our award,
email us
with their name, the hospital they work in, and a bit about why you want to nominate them.