10 February 2021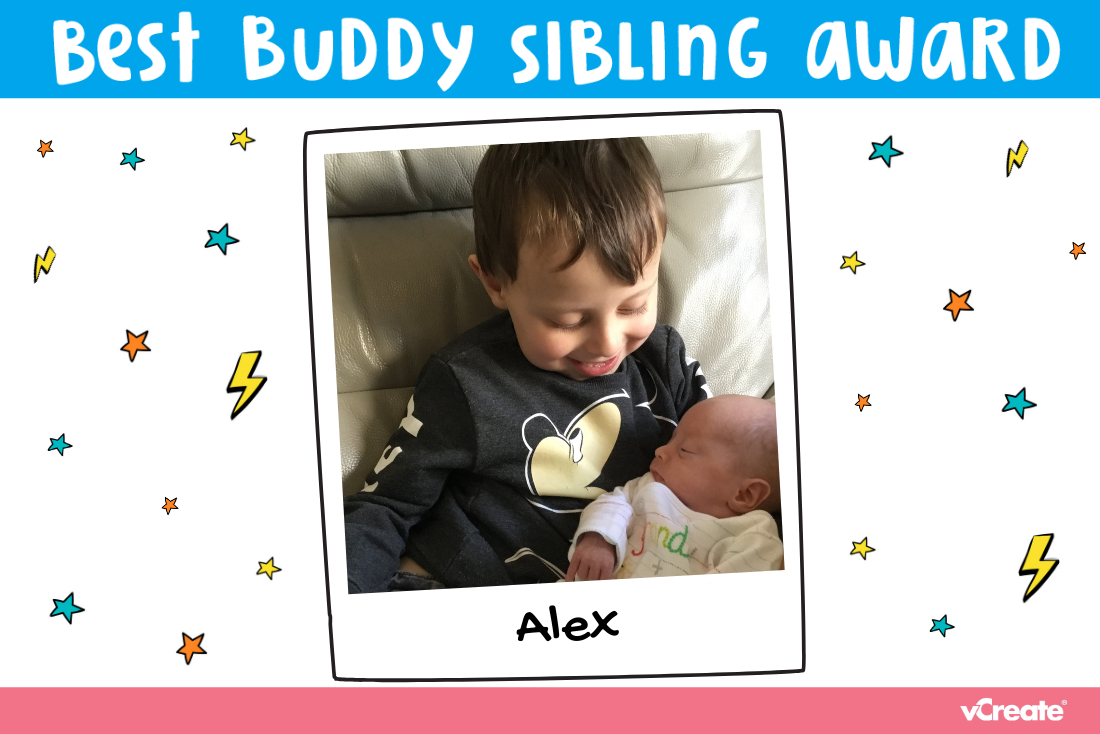 "Caring, funny, thoughtful, happy, and kind." These are words that Laura, Alex's Mum, has used to describe her son.

Alex (6) was a real superstar when his brother, Jack, was born 10 weeks early and spent time in Aberdeen Maternity Hospital.
"Jack was born 10 weeks early, just a couple of weeks after Alex had started school. These were two big changes in his life at once and everything had turned upside down for him. My husband and I were pretty much at the hospital all day, so he was cared for by my parents when we were unable to be there.

Considering Alex was only 5 at the time, he handled everything so well. He is such a caring big brother to Jack!"
Congratulations, Alex! Everyone is so proud of you and Jack is so lucky to have such a wonderful and caring brother. Your certificate and goodies are in the post for you!
Our Best Buddy Sibling Award
Do you have a super special sibling in your life? If you would like to nominate someone for our award,
click here
and fill in our nomination form. We love making a big fuss of all the super siblings out there!