12 October 2022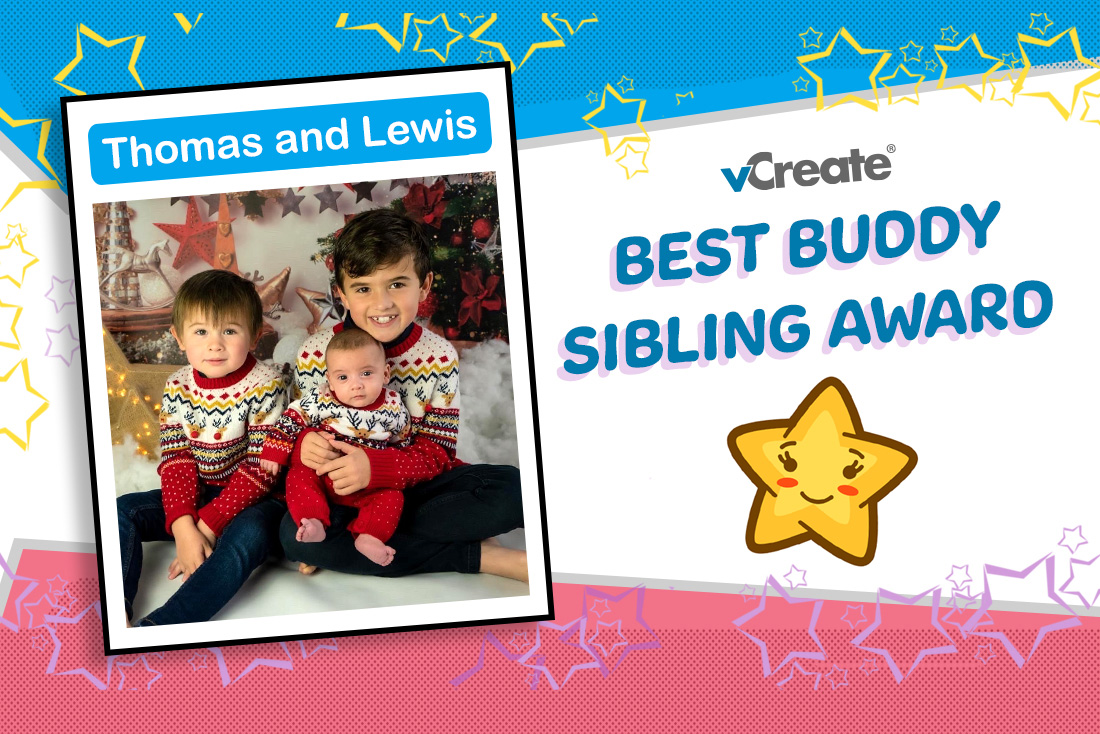 Thomas and Lewis are the wonderful big brothers receiving our Best Buddy Sibling Award today.
When their brother, Jack, was born at 30 weeks gestation weighing 2lb 5oz, they were so brave.
"Jack suffered from a pneumothorax at 36 hours old. This required CPR, 2 chest drains, and a ventilator.

He also had sepsis which required CPAP, high flow, low flow, neopuff, and a feeding tube. After 6 weeks, he came home to his brothers.

As Jack was a COVID baby, Thomas and Lewis were unable to visit him. They understood how ill he was because we discussed all the tubes so they understood what each one did.

Jack adores his brothers and the boys are just amazing with him.

I am so proud of them."
Congratulations, Thomas and Lewis!
Your Mum is so proud of you and Jack is so lucky to have two wonderful big brothers.
Do you know a super sibling?
If you would know a brother or sister that has been extremely brave while their brother or sister is in hospital, you can nominate them for our award! Just
email
us with their name, a photo of them, and a bit about why they are so brave