28 July 2023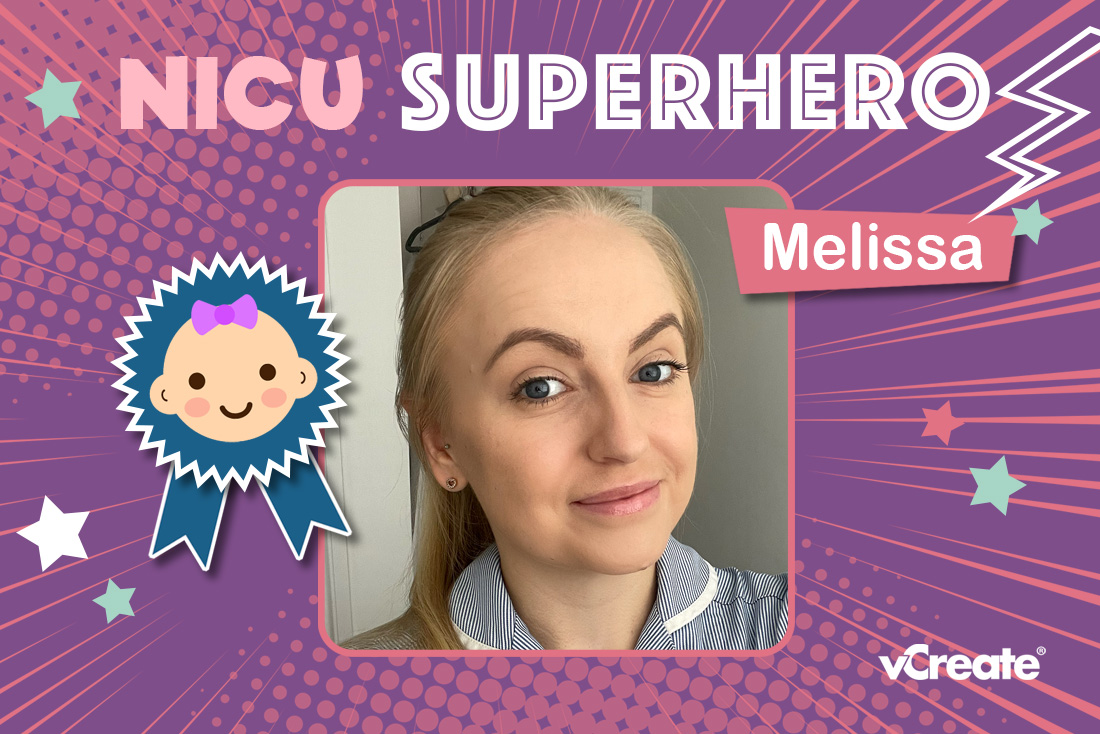 Char has nominated Melissa from Chesterfield Royal Hospital for our NICU Superhero Award.
When Char's daughter spent time on the neonatal unit, Melissa was such a support to her.
"Melissa went out of her way to check on my daughter, even when she wasn't the nurse looking after her that day.

When my daughter needed help, she responded really quickly. Melissa saved my daughter's life twice.

She always made me feel at ease when I left my daughter at night. The vCreate updates were amazing and helped a lot during this time.

Melissa was so supportive and always used kind words."
Well done, Melissa!
The way you support parents and make them feel at ease during a very stressful time makes a huge difference to families.
Would you like to nominate a NICU Superhero?
If you would like to say an extra special thank you to a member of a neonatal team, nominate them for our NICU Superhero Award! Send us an
email
with their name, the hospital they work in and why you would like to nominate them.