25 June 2021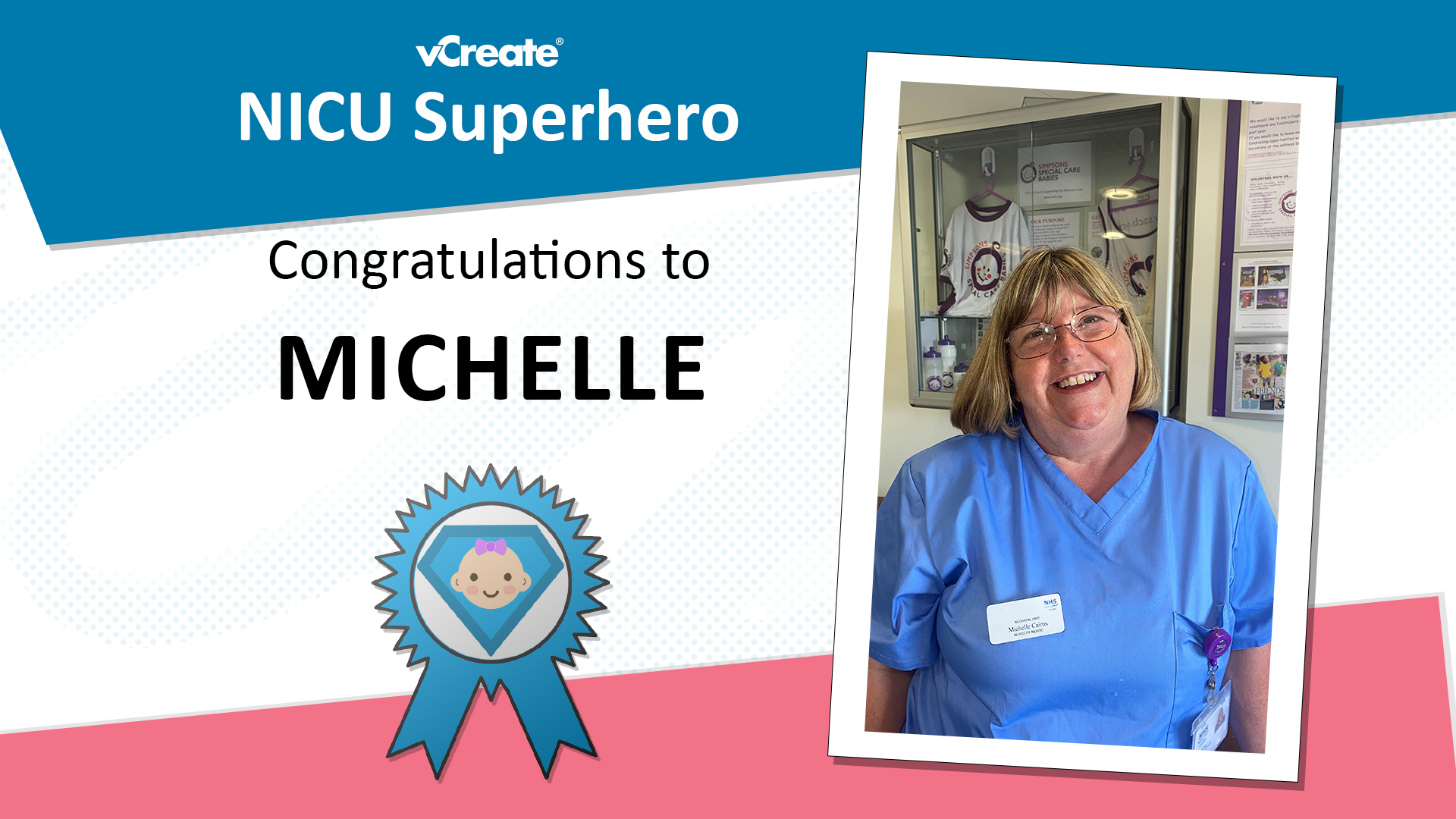 Carla has nominated Michelle from the Royal Infirmary of Edinburgh to be crowned NICU Superhero this week.
Michelle looked after Carla's twin boys, Myles and Austin, during their hospital stay.
Myles and Austin were born at 29 weeks and 5 days gestation and stayed on the unit for 8 and a half weeks.
"Michelle is a wonderful new asset to the unit. She is a breath of fresh air, always approachable and cheerful.

Her voice is so kind and soothing and she doesn't just care about the babies but the parents too.

I always felt that no questions that I had about the boys' care were silly and if Michelle didn't know the answer she would always ask one of her colleagues.

Michelle really did make a difficult period in our life that little bit easier and we are so grateful to her."

Congratulations, Michelle! Your approachable and cheerful manner makes such a difference to parents going through difficult times. You are a true superhero!

Nominate a NICU Superhero
If you would like to say a big thank you to a member of the neonatal team, keep an eye on our
Facebook
page for more details!