20 June 2018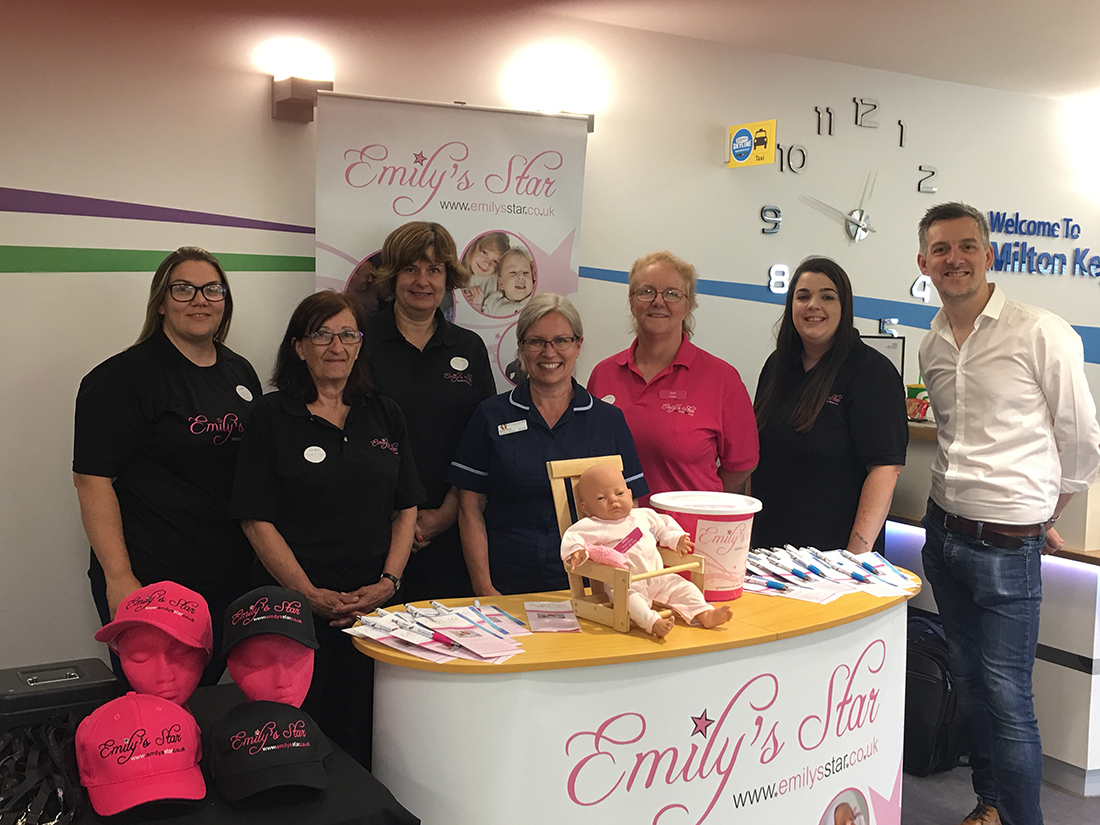 The Neonatal Unit at Milton Keynes University Hospital has become the first in the region to launch vCreate, thanks to funding from Milton Keynes-based charity,
Emily's Star
.
vCreate is a web-based application that allows nurses to record video diaries for parents of babies who have been born too early, too small, and are too poorly to go home.
Every year over 400 babies are admitted onto the Neonatal Unit at Milton Keynes University Hospital, and they need specialist neonatal care. Karen Rice, Neonatal Lead Nurse, explains why the nursing team decided to introduce the service:
"Parents of babies receiving care on the unit are often very anxious and worried about their baby's progress so we decided to research what digital solutions could help us to reassure parents of their baby's wellbeing when they weren't in the unit. We chose vCreate because it was NHS approved and it was the only video system that allowed parents access to a historical record of their child's progress for download once their child has been discharged."
The neonatal unit held an official launch for the vCreate service on Wednesday 20th June that parents could attend to register for application. The launch was also attended by representatives from Emily's Star, a Milton-Keynes based charity, that provides families affected by having a child that is premature or underweight with a neonatal box to over 20 hospitals across the UK.
Emily's Star have been a long-term supporter of the hospital, providing help to parents on the wards, medical equipment and training for hospital staff.
Katie Elmer, Founder of Emily's Star, explains why the charity decided to fund the vCreate Neonatal Video System for the unit.
"When we heard that there was an app that would allow nurses to record video updates for parents so that they could stay connected to their baby's progress, we wanted to help by funding the system so that the service could be free to parents and to the hospital. We believe this service will be a massive boost for worried parents who can access the video diary whenever they feel anxious."
Karen, added:
"I would like to say a huge thank you to Emily's Star for funding vCreate for our unit; we see the video diaries as a way of providing additional support to parents at a stressful and emotionally draining time in their lives.""I think it's a wonderful new initiative,"
says Michelle Boland, whose daughter Ophelia is currently in the hospital's Neonatal Unit.
"As a mother, you want to be with your baby all the time so any additional access you can get is great. It is so good to be able to receive video updates when I am back at home and it eases the awful guilt you feel at having to leave your baby."
Staff in the neonatal unit plan to introduce video updates to all parents by the end of the month. Video diaries will be recorded on hospital-owned tablet devices and sent securely to parents own smartphones via a secure private account.