17 August 2018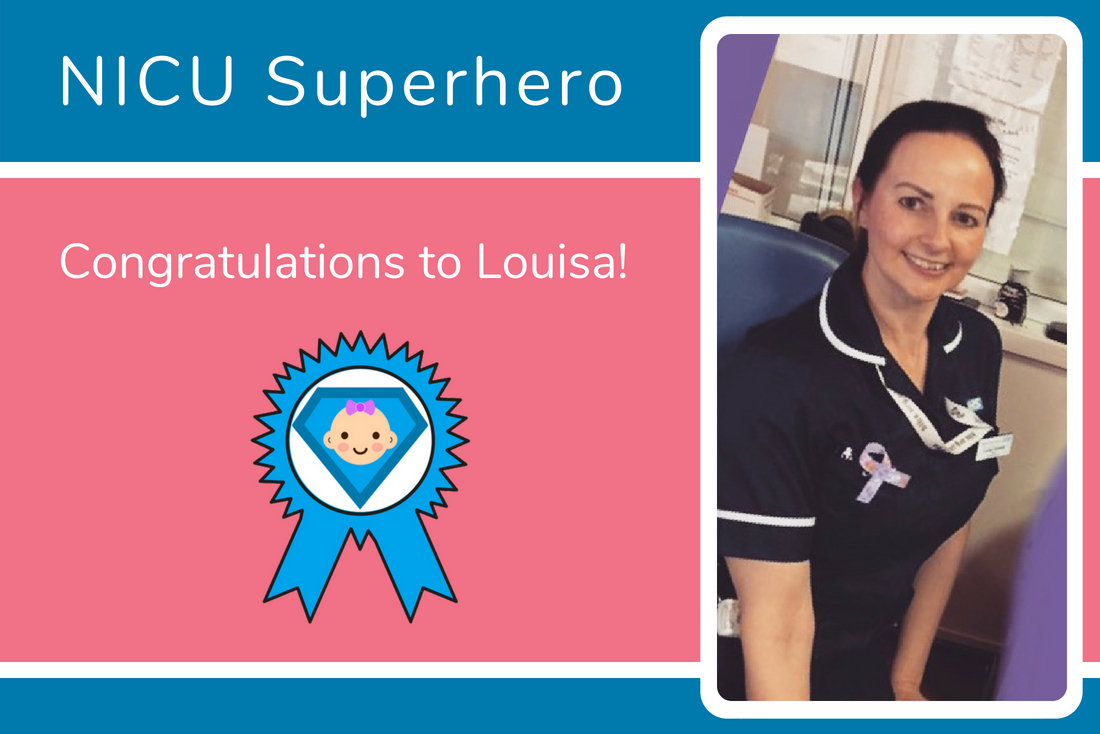 Katie Marie Belcourt is mum to twins, Tabitha and Phillipa, who were born prematurely at 29 weeks gestation in August 2017. They were cared for in the Special Care Baby Unit at the Royal Berkshire Hospital in Reading. Pip was born weighing just 2lb 5oz and Tabi, 2lb 13oz. Now that her girls are happy, healthy little beauties, Katie would like to give her thanks to the team who cared for her babies during those early days and weeks.
Katie has nominated three neonatal nurses from the unit and we're announcing one of those nominations today, congratulations to Louisa Cantwell! Here's what Katie had to say:
"I would like to express our heartfelt thanks for the Buscot Team at the Royal Berkshire Hospital in Reading for taking such good care of our twins after their premature birth. It's hard to put into words how much gratitude I have for such a fantastic team, who ultimately saved our babies' lives and helped them to thrive into the beautiful little girls they are today.

I'd like to nominate Louisa Cantwell as she is bursting with knowledge and very quickly grew a strong rapport with us. She offered helpful tips we hadn't heard before and was one of the leads for allowing and encouraging us, as parents, to be as involved as possible in our babies' care. This provided a fantastic boost in confidence for us and we were very grateful for this."
We'll reveal Katie's other nominations very soon, in the meantime, if you'd like to say an extra special thank you to a member of the neonatal team who cared for your baby, please do get in touch via
parents@vcreate.tv
, or send us a direct message via our
Facebook
or
Twitter
pages.
We know that all neonatal staff are incredible, our NICU Superhero award is about giving a special shout out to those who you've formed a special bond with, or were particularly close to.
Note for staff
To help encourage more parents to come forward and share their thanks, we've designed a
poster
that staff can print out and display in their units so that more parents can learn about the NICU Superhero campaign. Staff that are nominated for the award will receive a special
NICU Superhero rosette
, a certificate, and be in with a chance to win 'NICU Superhero of the Year.'