18 October 2019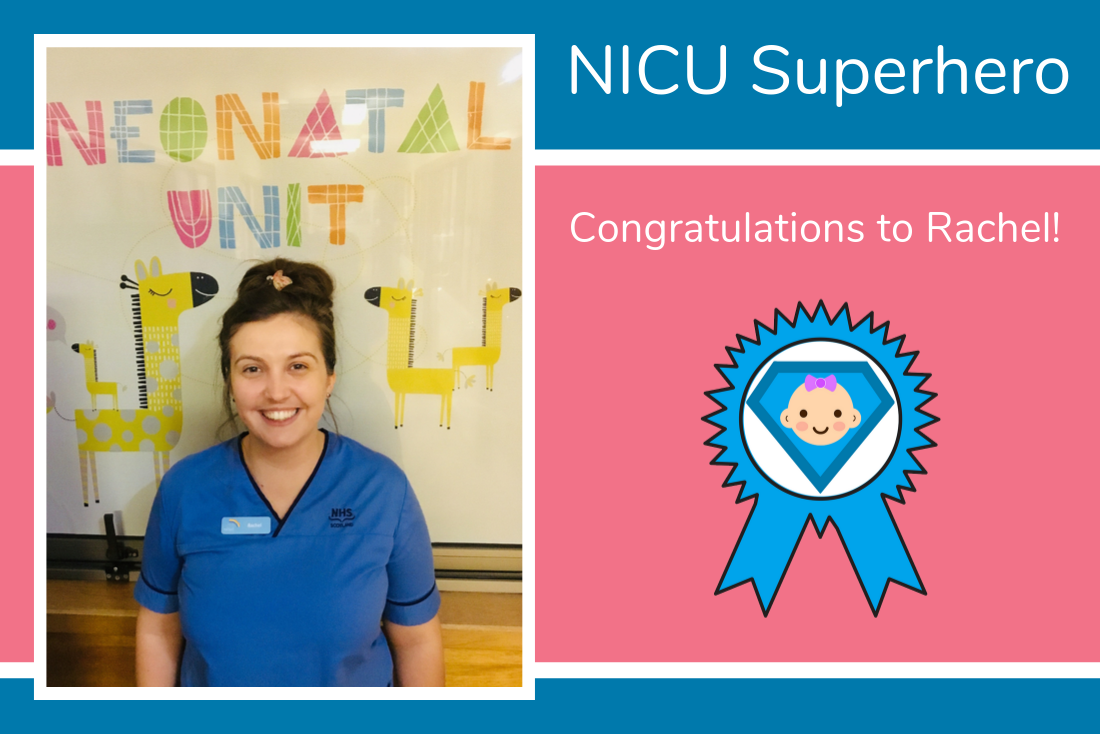 It's that time of the week again, it's time to reveal another nomination for our NICU Superhero Award.
We have received so many nominations from parents who want to say a big thank you to those special people who cared for their precious babies during their time in the neonatal unit. As we have said many times before, this excellent level of care also extends to the families of these poorly and premature babies, and mums and dads want to acknowledge the incredible support and kindness that they have received during those difficult early days in the hospital.
Today's words of thanks come from mum of four, Gemma Drewett. Three of Gemma's babies were born prematurely and were cared for in the neonatal unit at Aberdeen Maternity Hospital. There is Olly who was born at 33 weeks gestation, Ellie-Leigh at 32 weeks gestation and Deakin who was born at 35 weeks gestation. Tragically, Olly passed away when he was just 7 weeks old and Gemma told us,
"I'd have been lost without the unit and the team."
So you can see that the neonatal team have played a huge role in Gemma and her family's life, here's what she had to say when she got in touch to nominate her NICU Superhero:
"I'd like to nominate Rachel Rennie from the Aberdeen neonatal unit. Rachel cared for not one, but three of our preemies. The care we received from her was outstanding, she was always smiling and very friendly, it made my day when I knew she was on shift.

We wouldn't have gotten through any of our three journeys without her, she definitely deserves to be a NICU Superhero. Lots of love Olly, Ellie-Leigh, Deakin and their mummy Gemma, Daddy Brian and big brother Ben."
Congratulations Rachel, your support has clearly meant so much to this family. Gemma, thank you for sharing your story with us and your lovely photos which people can view
here
.
Do you have a NICU Superhero you'd like to nominate?
If you'd like to nominate your NICU Superhero, drop us an
email
and let us know. All NICU Superheroes will receive a
NICU Superhero rosette
, certificate and of course, a big shout out on our social pages/virtual high five!
Neonatal units, do your parents know about the award?
We have designed a poster which you can print off and display so that more parents can learn about our search to unmask those NICU Superheroes out there. You can
find the poster here
.