04 March 2022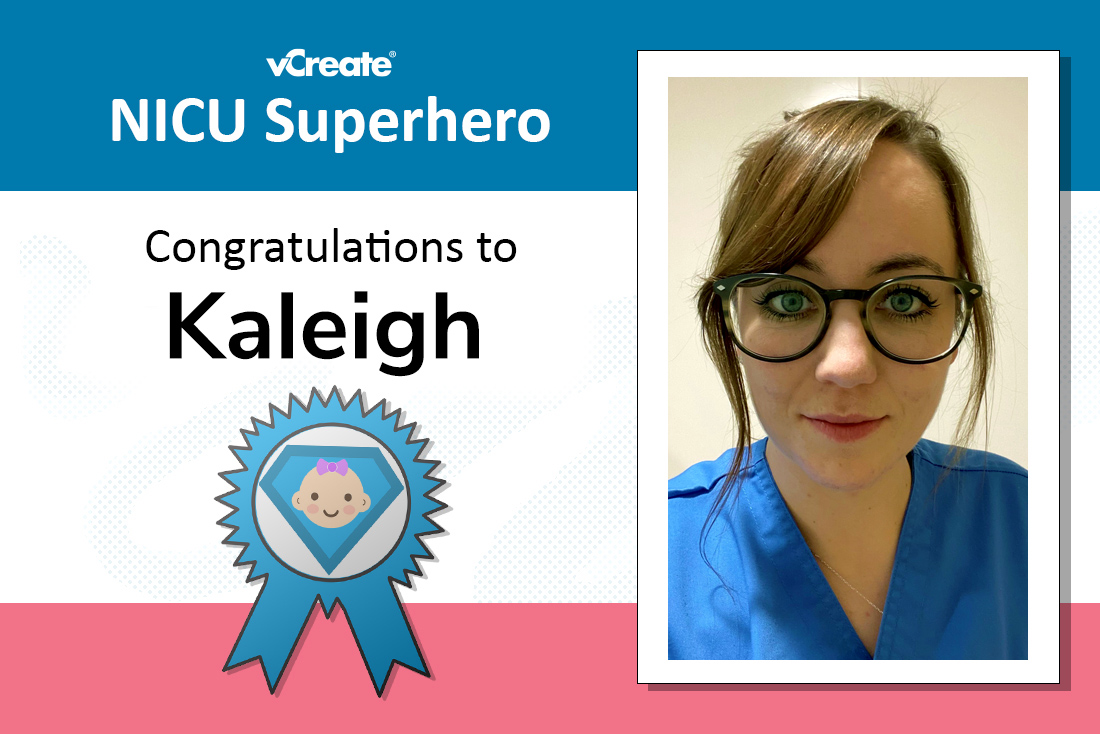 Natalie has nominated Kaleigh from Singleton Hospital in Swansea for our NICU Superhero Award.
Natalie's son, Riley, was born at 26 weeks gestation, weighing just 1lb 13oz. Kaleigh was there for Natalie and her family during this tough time.
"Riley had a rough journey. During his time in the NICU, he had sepsis, a collapsed lung, pneumatoceles, grade 2 and 3 brain hemorrhages, as well as numerous infections.

We nearly lost Riley twice.

This was the most difficult time for us and I would love Kaleigh to be recognised for the support she gives families.

She helped us through so much with Riley and helped us to make sense of everything we went through.

Kaleigh has been our main point of contact and always makes us feel at ease when we were feeling our worst.

She's a friendly face, has given us so much advice, and is just the most amazing nurse!

We really can't thank her enough."
Congratulations, Kaleigh!
Helping parents through these extremely challenging times with your friendly manner and helpful advice is so important.
Would you like to nominate your NICU Superhero?
Our nomination process means that we will be accepting a small number of nominations on a regular basis. Please visit our
Facebook
page as we will post updates about when we are next accepting nominations.