21 January 2022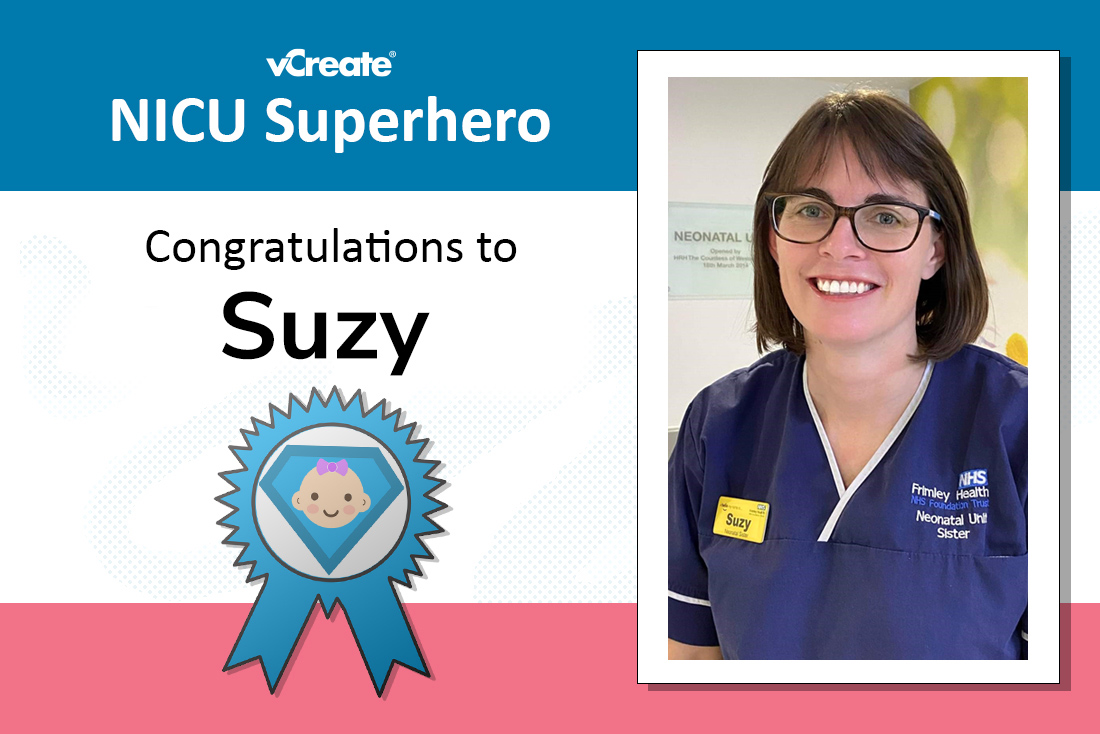 Suzy from Frimley Park Hospital's Neonatal Unit has been nominated for our NICU Superhero Award by Lindsay and Grant.
When their son, Rory, was born at 29 weeks and 5 days gestation, they were so glad they had Suzy to care for not only Rory but them too.
"All the nurses have at Frimley Park Hospital have been wonderful and all deserve a medal. However, Suzy has been there when I really struggled. She was there for the days that have been long, hard, full of worry and stress.

Suzy is always there to talk to. Just someone to listen to my worries and never judge me.

Rory loves being a little pickle for Suzy and I feel at ease leaving him in her care.

I was so worried about picking him up and out of the incubator with all the wires and tubes. Suzy had confidence in me and helped me through this.

She has such a passion for her job which shines through the care she gives each baby.

Thank you from the bottom of our hearts, Suzy!"
Congratulations, Suzy! What wonderful words to have said about you. Reassuring parents and listening to their worries is so important during challenging times and makes all the difference to parents like Lindsay and Grant.
Would you like to nominate your NICU Superhero?
Our nomination process means that we will be accepting a small number of nominations on a regular basis. Please visit our
Facebook
page as we will post updates about when we are next accepting nominations.