10 April 2019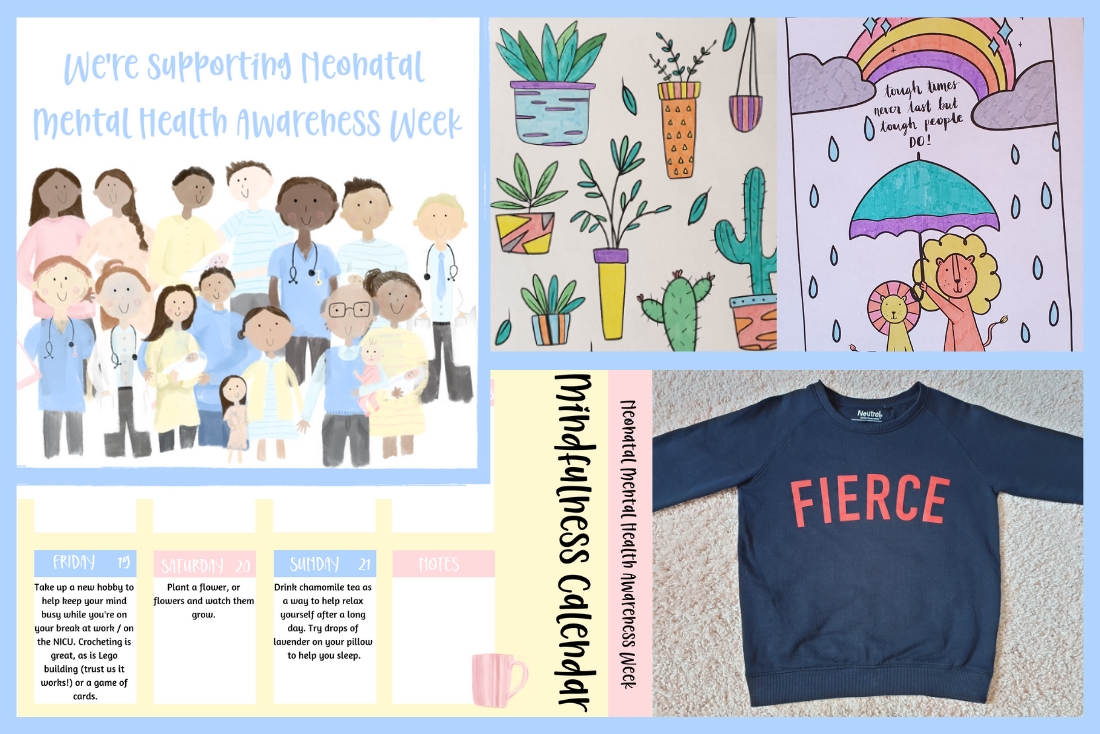 On Monday, the UK's first ever
Neonatal Mental Health Awareness Week
will launch, and neonatal units, charities and supporting organisations across the UK are gearing up for a busy week raising awareness and highlighting the need for improved mental health support for parents, families and staff in neonatal units. The team at
Leo's
(who have initiated this week of awareness) have already begun compiling examples of
best practice
to help inspire others and next week, units will be sharing what they are getting up to, to help support their families and staff, using the hashtag
#NICUMHAW
.
As well as working to support parents and staff when they are
in
the neonatal unit, one of the aims of the awareness week is to campaign for improved support
following
life in the NICU. The long term effects of a NICU stay can take their toll physically and emotionally and can lead to anxiety and PTSD, so appropriate support is vital. Next week, the results of a recent survey (conducted by Leo's) will be revealed and we can start to look at the true impact life in the NICU can have, so remember to follow
@NICUMHAW
to see the results of this important survey.
If you are a former NICU parent or staff member who won't be on a unit next week, there are still ways you can get involved and resources you can use to support the week, support others and support yourselves:
1.
These
event calendars
are full of suggestions for how you can mark the week. We particularly like the mindfulness calendar with planned activities to help you remember to take time for yourself and relax.
2.
Grab your colouring pens. We can vouch for the relaxing power of a little colouring session, it can help to put your focus elsewhere for a short time. There are some beautiful designs
here
, just waiting for you to download.
3.
Sometimes reading other people's stories can help reassure you that you are not alone in your experience. There are a number of parent and staff
stories here
which you might like to take the time to read.
4.
Share the knowledge. Do you have any tips for how other parents or staff members can take care of themselves following your own experience in the NICU? Did your hospital do anything that you felt could help others?
Let us know
.
5.
Why not change your profile picture on social media to show your support? Check out these
graphics
.
So there are a number of ways you can get involved. To help support the future work of Neonatal Mental Health Awareness Week, you may be interested in one of these
FIERCE sweatshirts
. All the proceeds will be put back into developing the work of NICU MHAW and the best news is that they even have little sweaters for your little fighters ... we have our sweater!
What will we be doing next week?
In addition to helping circulate the results of the Neonatal Mental Health Awareness Week survey, we will be showcasing how our work helps to support the mental wellbeing of families on neonatal units. We will be revealing the results of our own recent parent survey that explored the impact of video updates sent from neonatal and paediatric units, to parents when separated from their babies ... watch this space!