11 September 2020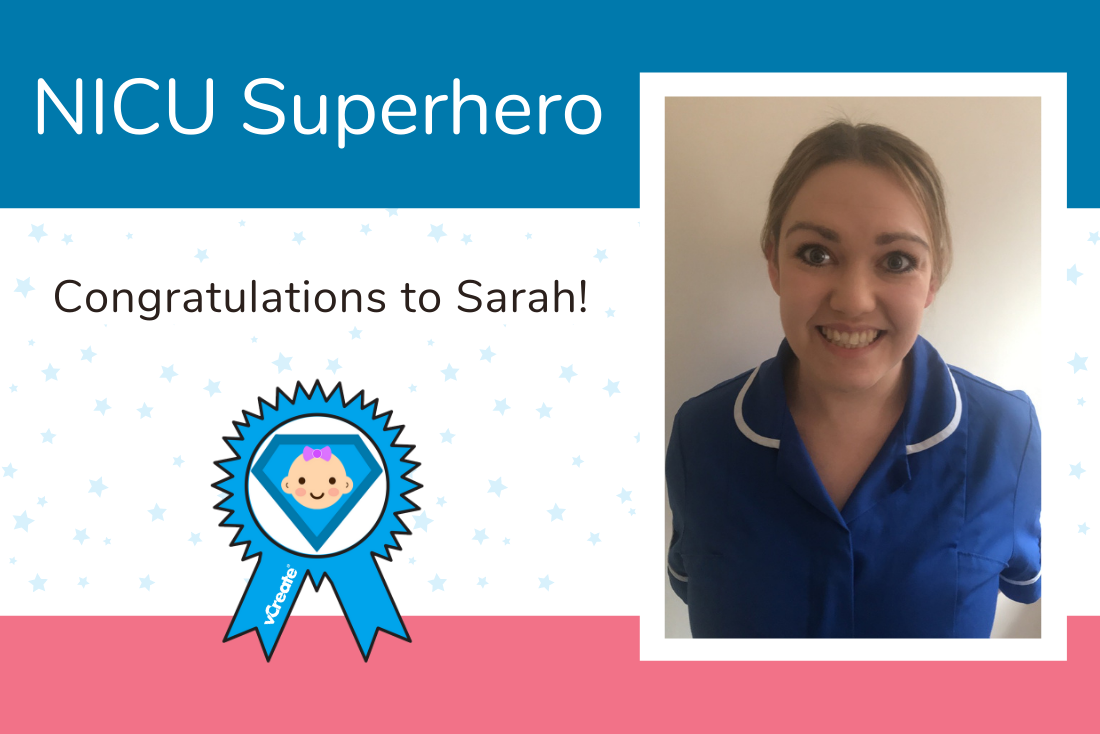 Today's nomination for our NICU Superhero Award comes from Chester and Charlie's mum and dad, Nicola Milby and Liam Cross. Their little boys were born prematurely at 29 weeks gestation, weighing just 2lb 8oz and in need of some extra special care in the neonatal unit at St James's University Hospital in Leeds. Here, Nicola tells us about their journey and their NICU Superhero:
"I would like to nominate Sarah Horsfield, she was just such an amazing nurse, friend, talker, listener, health professional and we even said she was our boys' Neonatal Auntie. Her care for the boys was truly excellent and I felt super comfortable leaving my babies in her care.

While I was still getting used to handling the boys, she was there to help every time and everything we asked her for was never too much. She had such a sympathetic attitude at work, while being extremely professional. Her good heart shines out so brightly.

We'd like to say a big thank you again for caring for our boys, Chester and Charlie. The boys turned one last month and I've no idea where that time has gone but they are doing amazing. They eat all the foods I put in front of them, babbling away, sitting, crawling, standing, climbing the stairs, walking assisted and even taking the odd step on their own."
Well done lads and congratulations to Sarah on your nomination. Your former patients are, as Nicola says, doing fantastically well these days and you can see them
here
. Two little heart breakers in the making! Nicola also wanted to say another special thank you to Ruby who works on the unit:
"She looked after my twins on their first night back home at St James's, after a late evening transfer from Barnsley. I feel we are also forever in her debt too for the amazing care she gave the boys and us."
More excellent work from the neonatal dream team in Leeds!