28 January 2022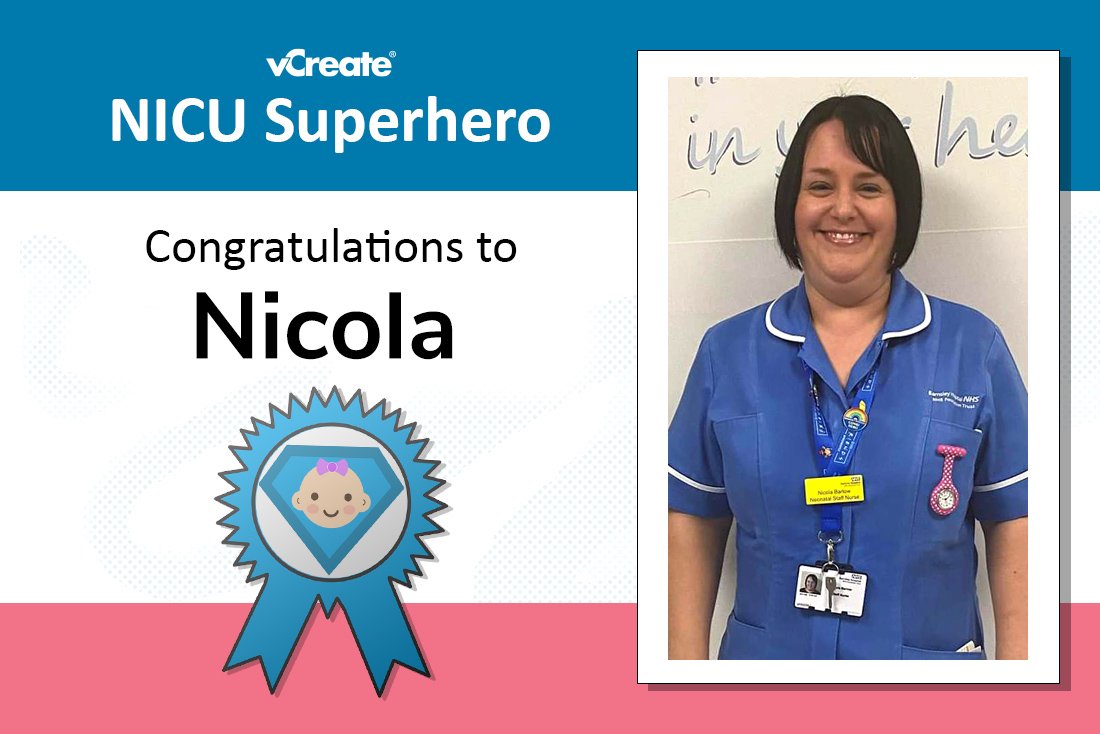 Sharon has nominated Nicola from Barnsley Hospital's neonatal unit for our NICU Superhero Award!
When Sharon's son, Tommy, was born at 32 weeks gestation, she was so grateful to have Nicola caring for her son.
"Nicola was amazing with me and my son, Tommy.

She was so nice, comforting, and understanding. When I didn't understand something about Tommy's care, I would go to Nicola who would reassure me.

Nicola comforted me and supported me with supplying breast milk for my son.

I'm so grateful for everything that Nicola did and her caring and empathetic attitude."
Congratulations, Nicola!
The way you comfort parents and explain things clearly to them makes such a difference to families like Sharon's when they are on their neonatal journeys.

Would you like to nominate your NICU Superhero?
Our nomination process means that we will be accepting a small number of nominations on a regular basis. Please visit our
Facebook
page as we will post updates about when we are next accepting nominations.