03 March 2021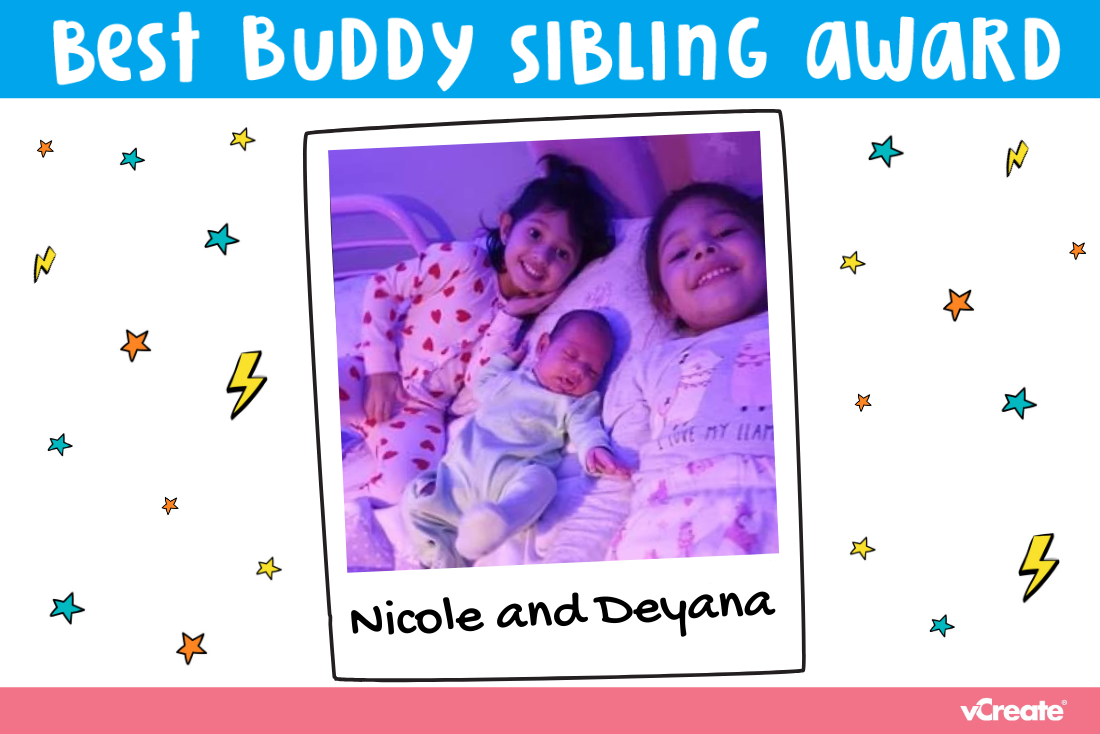 'Funny, clever, unpredictable, happy, and friendly.'
These are words that Emil has used to sum up his wonderful daughters.
Two lovely sisters, Nicole and Deyana, are receiving our Best Buddy Sibling Award this week.
The girls' Dad, Emil, has nominated his daughters for this award because they were amazing during their younger siblings' neonatal stay at The William Harvey Hospital.
"Nicole and Deyana were very good whilst waiting for the baby to come home. They are both so passionate about looking after their sibling. Both of the girls are very helpful too, always helping out at home!"
Congratulations to you, Nicole and Deyana. You both sound like fantastic sisters! Your certificate and goodies are in the post for you.
Our Best Buddy Sibling Award
Do you have a super special sibling in your life? If you would like to nominate someone for our award,
click here
and fill in our nomination form. We love making a big fuss of all the super siblings out there!