16 September 2022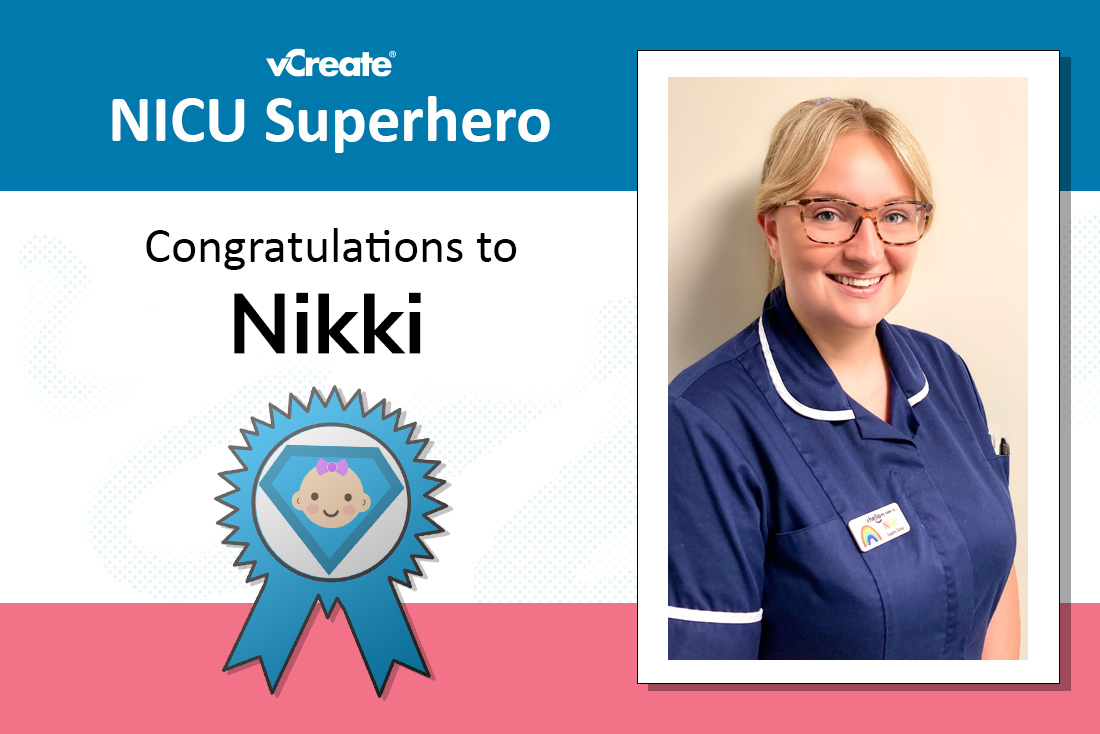 Rebecca has nominated the amazing Nikki from Basingstoke and North Hampshire Hospital for our NICU Superhero Award.
Rebecca's daughter, Norianwe, was born at 26 weeks gestation in April 2022.
After fighting through several complications, unfortunately, Norianwe developed non-communicative hydrocephalus and sadly passed away.
Nikki was a huge support during this extremely difficult time.
"The doctors gave our daughter hours/days to live when she was taken off the ventilator. She fought for another 5 and a half weeks, and during this time Nikki pulled out all the stops to help create special memories with Nori.

Nikki helped us give Nori her first bath, trips out in the garden with the pram, and even outside the hospital.

She decorated Nori's room with ducks on the wall and her own sign saying 'Norianwe's Room'.

Nikki helped us get casts of Nori's hands and feet, handprints and footprints, and even gave Nori a little haircut so we could keep some.

One thing that truly blew us away was, one day I mentioned something about photos of Norianwe, and the next thing we knew she had organised a newborn photography shoot, free of charge.

When Nikki was around, all our worries disappeared and everything felt normal.

On our daughter's last day, Nikki spent her whole shift sitting in the room with us and Nori, talking about everything and nothing. She supported us in every way that she could during such a horrible time.

She was always there to make sure Nori had everything the way she liked it.

Nikki is a truly incredible person. We wouldn't have been able to get through losing our beautiful baby girl without her care and support.

She went above and beyond for us and made every moment special.

In memory of Norianwe Merritt-Dickins (02.04.22 - 14.06.22)"
💜
Wow, Nikki. What an incredibly moving nomination!
The way you go the extra mile and think of all the small things really makes a difference to families that are going through extremely challenging times.
Congratulations to you.
Would you like to nominate your NICU Superhero?
Our nomination process means that we will be accepting a small number of nominations on a regular basis. Please keep an eye on our
Instagram
and
Facebook
stories as we will post updates about when we are next accepting nominations.