22 November 2021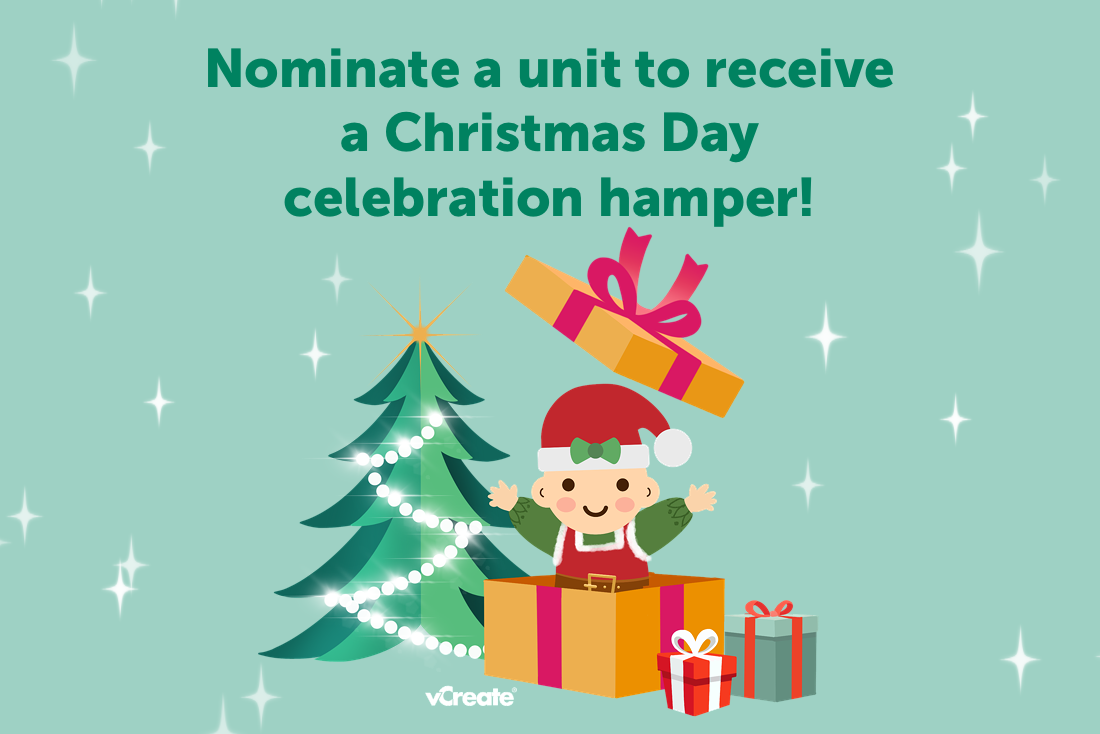 Nominations for our Christmas Day Hamper Giveaway for units are now open!
Christmas is a truly special time filled with love and magic. Lots of us enjoy spending the festive period with family but there are many who won't be able to be together with their loved ones this Christmas.
There are families who will spend Christmas Day in and out of hospital, looking after children at home while trying to spend time with their little ones in hospital. And there are the inspirational nursing teams giving up Christmas Days with their families to care for not only the children on the unit but their amazing families too.
Here at vCreate, we want to spread some Christmas cheer and give nurses and families a little something to make their Christmas Day on the unit special… but we need your help!
We have
5 Christmas Day Hampers
of goodies to giveaway to neonatal and paediatric teams and we want to know who you think should receive these treats!
To nominate a unit, all you have to do is send us a private message on our
Instagram
,
Facebook
or
Twitter
pages with the name of the unit you would like to win our Christmas Day Hampers!
Nominations will close on the
15th of December at midday
so be sure to get your nomination in before then.
To keep things fair for the smaller units, the top 10 nominated units will be entered into a draw with 5 teams picked at random.
Our lucky winners will be announced on our social pages on
Friday the 17th of December
so be sure to keep your eyes peeled!