30 July 2021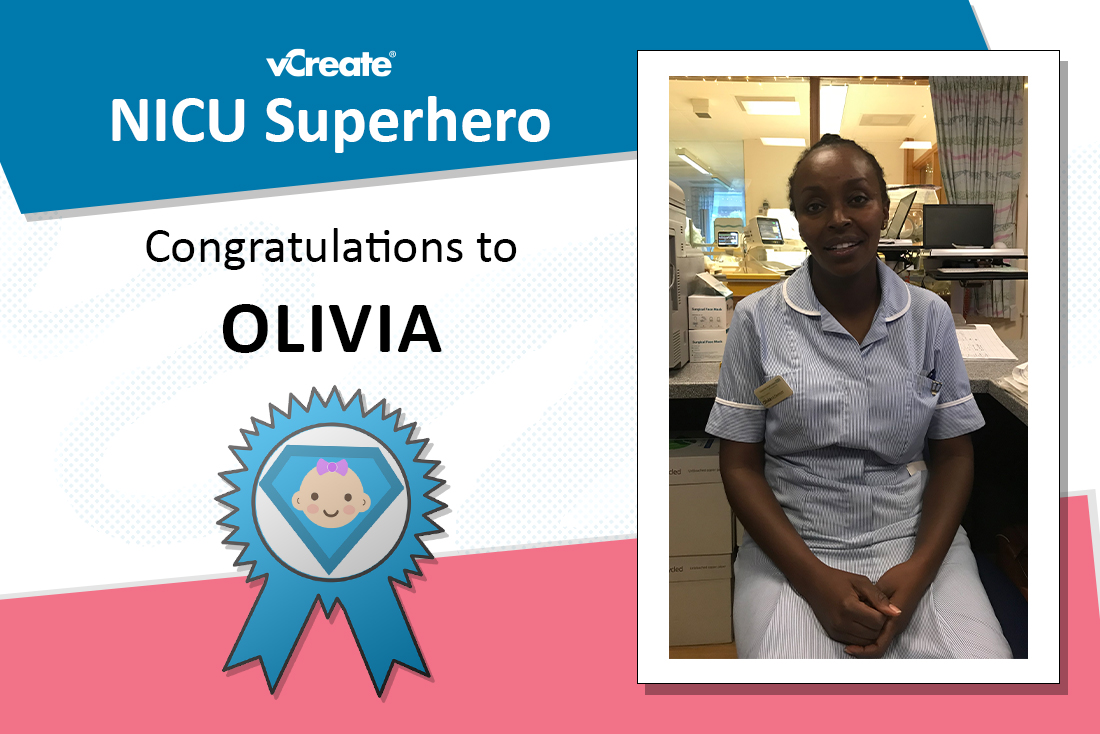 Laura has nominated Olivia from Chesterfield Royal Hospital to be crowned NICU Superhero this week!
When her twin boys, Kye and Kiefer, were born 6 weeks early, Laura was so grateful to Olivia for being her 'rock' during their neonatal stay.
"I can't put into words how blessed we felt to have Olivia providing care for our boys. The neonatal unit can be a very stressful place, but she put us at ease.

As first-time parents, Olivia supported us and showed us how to look after premature babies so we felt included.

These teachings set a foundation and have helped us in raising the boys over the last 10 months.

Olivia didn't just act as a nurse but as a friend too. She encouraged me with breastfeeding and always told me I was doing a good job, even when I only produced small amounts of milk.

Olivia is a beautiful soul and an asset to the team at Chesterfield Royal Neonatal Unit.

I am so glad she gets to be recognised as a superhero because, to my family, that's exactly what she is!"

Such lovely words! Congratulations, Olivia. The way you support and encourage parents even in the most challenging situations makes their time on the unit that bit easier and teaches them how to be the best parents when at home. You really are a superhero!

Nominating a NICU Superhero
Our nomination process means that we will be accepting a small number of nominations on a regular basis. Please visit our
Facebook
page as we will post updates about when we are next accepting nominations.