10 March 2021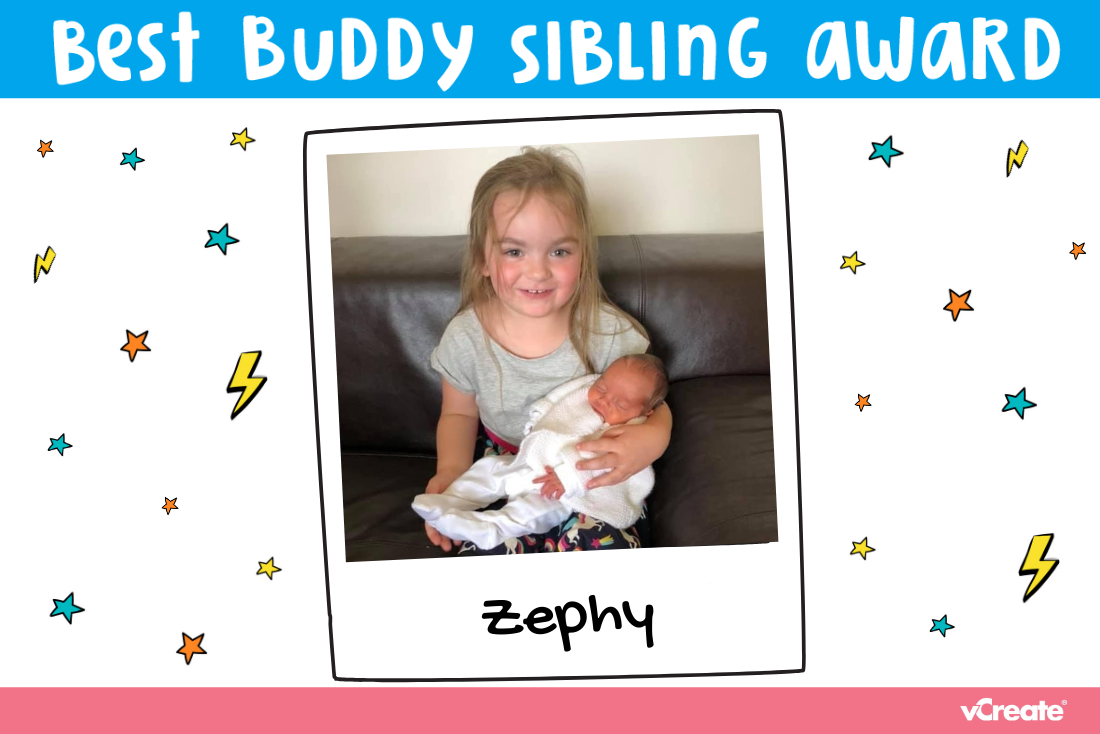 "Strong, amazing, courageous, brave, and a superhero!"
These are words that Zephy's Mum, Korinna, has used to describe her little girl.
Zephy (4) was so strong when her little brother spent 6 weeks receiving care at Durham University Hospital.
"Zephy was used to being with just me for the whole of lockdown. When I was suddenly rushed to hospital in an ambulance, this was tough for Zephy as she witnessed it all.

I then spent 1 week there away from her whilst her little brother was delivered 10 weeks early via emergency c-section.

He spent 6 weeks in hospital and Zephy was unable to see him the whole time due to COVID-19 restrictions. Although she found watching me go to the hospital every day very difficult, she was so brave.

Now her little brother is at home with us and she is the best big sister! She takes such great care of him - a real superhero!"

Congratulations, Zephy! You really do deserve this award for being so brave during a very difficult time. Your Mum is very proud of you.

Our Best Buddy Sibling Award
Do you have a super special sibling in your life? If you would like to nominate someone for our award,
click here
and fill in our nomination form. We love making a big fuss of all the super siblings out there!