09 June 2021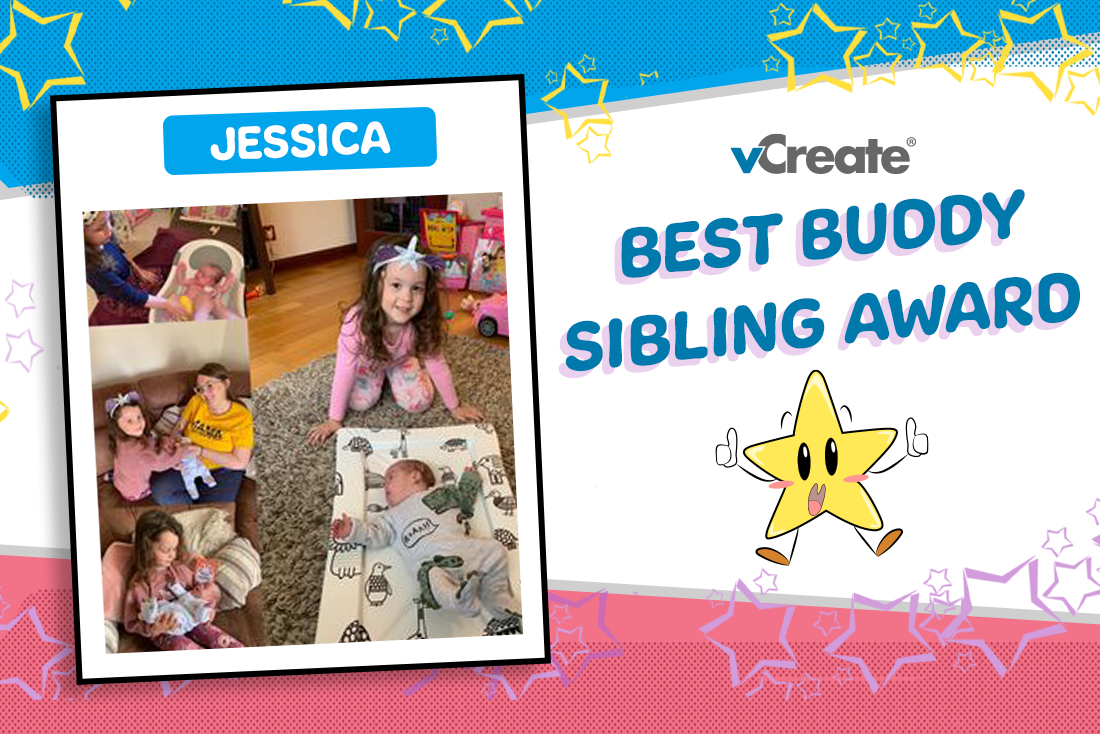 On Brothers and Sisters Day, we celebrated by bringing back our Best Buddy Sibling Award!
First up, we have super big sister, Jessica (4). She was such a star when her baby brother, Jack, spent 91 days in hospital. Jessica's Mum, Zara, wanted to give her little girl a shout-out for being so brave during this time.
"Jessica has been a super big sister to her baby brother, Jack.

She waited 91 days to have him home and wanted to help feed him straight away. She was also very excited to have the first cuddle with her brother!

She has been really superb. Handling not seeing me very much during Jack's hospital stay and understanding it would be a while until he could come home. She coped better than I could ever imagine a 4 year old would!

I am a very proud mama of two."

Thank you for sharing your nomination for your remarkable daughter, Zara. Congratulations to you, Jessica! Your goodies and certificate are on the way to you. Jack is very lucky to have such a lovely big sister.
Do you know a Super Sibling?
If you would like to nominate a sibling that has been very brave whilst their brother or sister has been in hospital,
email us
and we will give them a well-deserved shout-out on our social pages.