21 June 2023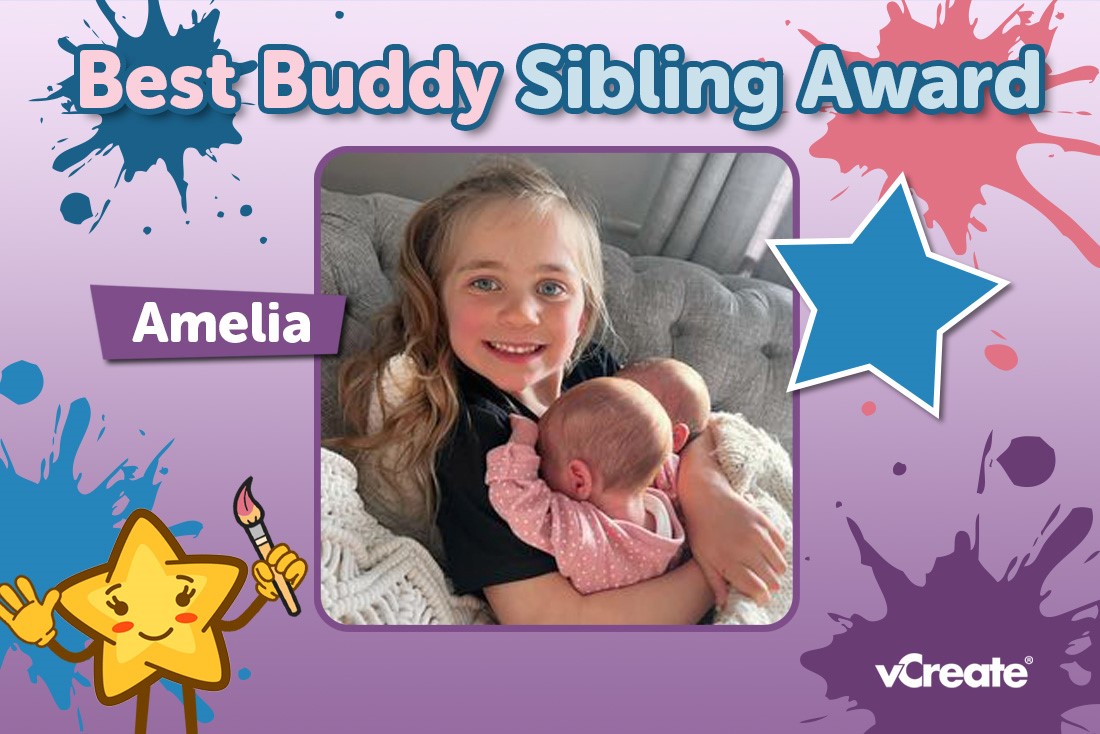 Nikki has nominated her wonderful daughter, Amelia, for our Best Buddy Sibling Award!
Amelia was such a star when her twin sisters were born at 32 weeks and 2 days gestation.
"Amelia's twin sisters were born prematurely and had a 3 week stay at the SCBU at Scarborough General Hospital and a 1 week stay in York Hospital.

Amelia had to adapt to coming to the hospital after school and in the Easter Holiday.

She never once moaned and was such a great help.

At just 5 years old, you could tell she was worried why her little sisters were in hospital and not at home with us. However, she took all of it in her stride!

She's the BEST big sister and we are so proud of her."
Well done, Amelia!
You have been so brave during a difficult time and your family are extremely proud of you.
Your well-deserved certificate and goodies are on the way to you!
Do you know a super sibling?
If you know a brother or sister that has been very brave whilst their sibling has spent time in hospital, send us an
email
with their name, a photo, and why they are so amazing!