14 September 2022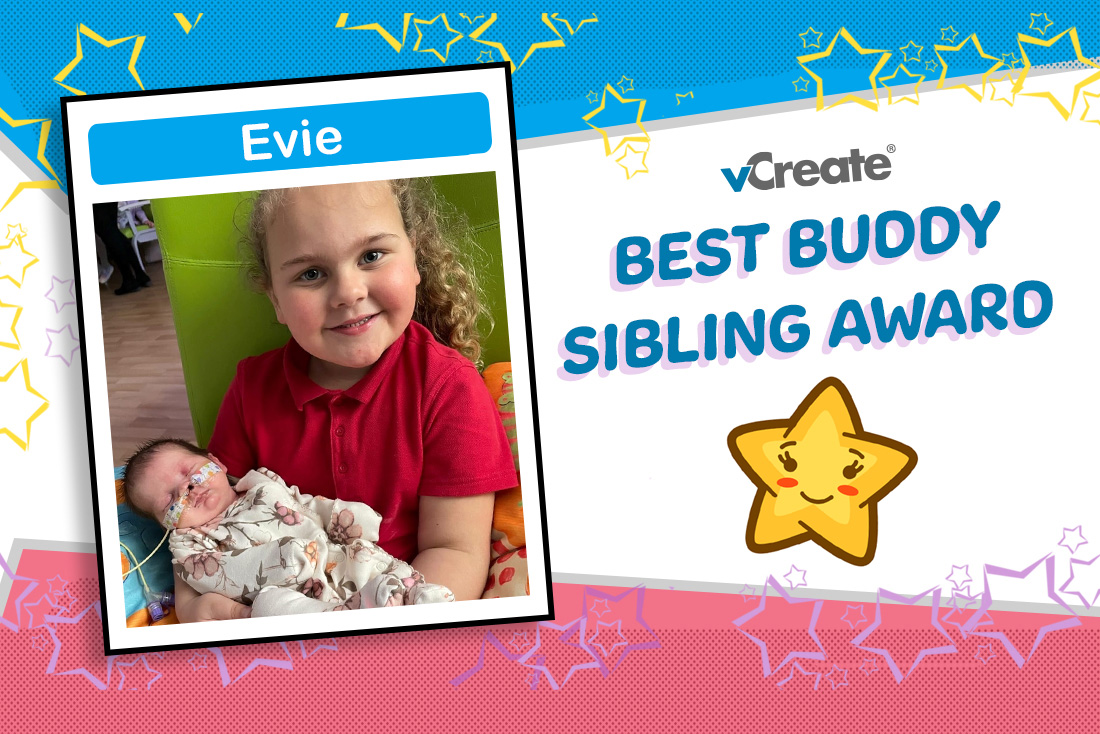 Our super sister this week is 5 year old, Evie!
When her sister, Ivy Grace, was born at 36 weeks and 3 days gestation, Evie had to wait 2 weeks to meet her little sister because of COVID restrictions.
"Evie was absolutely besotted by Ivy Grace as soon as she saw her.

After 3 weeks in NICU, Ivy Grace came home with us and Evie has proved to be the best big sister anyone could ask for!"

Congratulations, Evie!
Ivy Grace is so lucky to have such an amazing big sister and you make your parents so incredibly proud every day.
Do you know a super sibling?
If you would know a brother or sister that has been extremely brave while their brother or sister is in hospital, you can nominate them for our award! Just
email
us with their name, a photo of them, and a bit about why they are so brave.