24 June 2019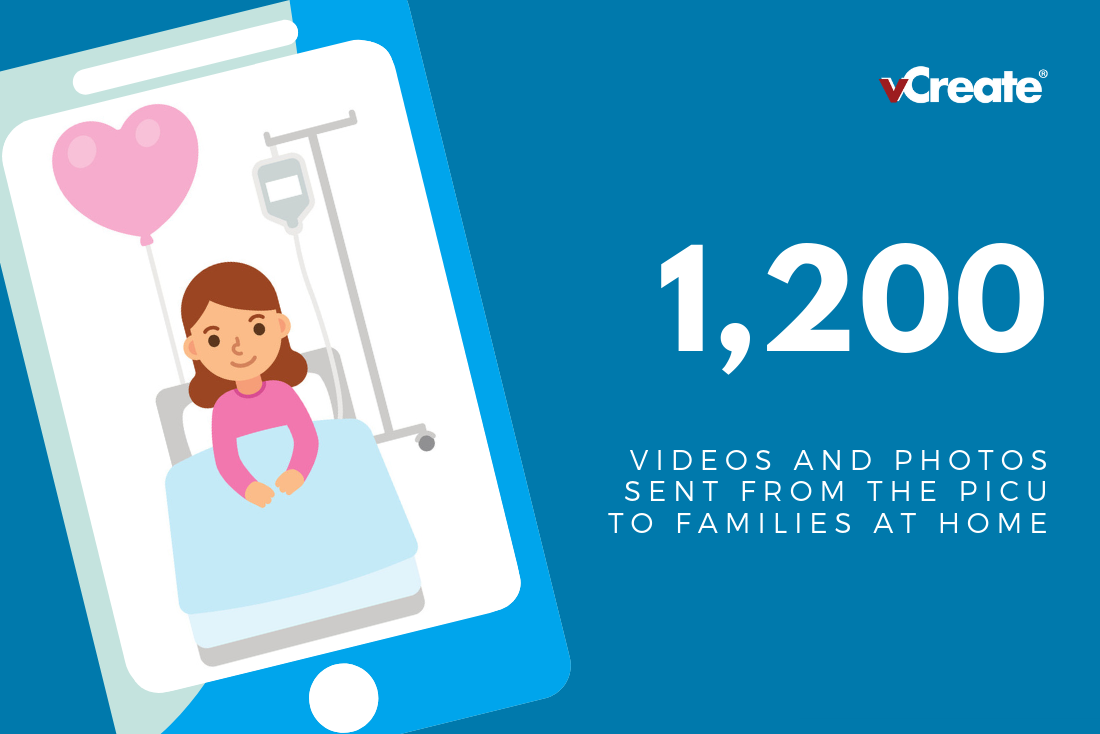 This weekend another milestone was reached. We are happy to share that the total number of videos and photos made by staff in the Paediatric Intensive Care Unit at the Royal Hospital for Children in Glasgow, reached over 1,200!
The PICU team record short video updates of their patients and send them securely, via text or email, to their families at times when they cannot be by their child's side. The updates provide reassurance as they simply can't be in the unit 24/7.
The PICU
first launched vCreate
in November last year, and Ellis and his family became the first to use the system. You can view a selection of
beautiful moments
that were captured by the PICU team for his family to watch, including the time he received a visit from Father Christmas!
The system is funded by Glasgow Children's Hospital Charity and they have supported vCreate since the very early days. You can read about their
support of the system
, and also about the many other ways they help patients, and the families of those patients, who are being cared for at the Royal Hospital for Children in Glasgow, the Princess Royal and Royal Alexandra Hospital.